If you are a close follower of Everton or the career of the Toffees' big striker, Romelu Lukaku, you've become familiar with a certain set of criticisms that often get lobbed in Lukaku's direction: He doesn't run enough. He needs to improve his hold-up play. He only wants to score goals.

It's hard to reckon those criticisms of Lukaku with his Premier League track record. At age 23, he now has 76 league goals and is one goal away from tying Duncan Ferguson as Everton's all-time Premier League leading scorer. He's scored at least 15 goals across all competitions in seven of his eight professional seasons, and he's scored more professional goals by the age of 23 than Ronaldo, Luis Suárez, Wayne Rooney, or Zlatan Ibrahimović had at the same age.
The standard critiques of Lukaku's game lose even more bite when you watch him put together a performance like he did during Everton's 6-3 win over Bournemouth on Saturday. Lukaku scored four goals in the game and did just about everything that could ever be demanded from a world-class striker.
The first goal came just 30 seconds into the game, and featured Lukaku linking up for a nice bit of combination play before curling one into the corner with his left foot:
G/O Media may get a commission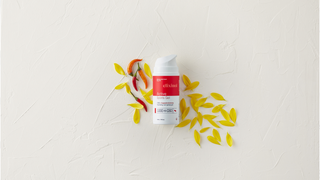 The second goal was a gift, but still required calm thinking and quick feet to see the ball into the back of the net:
The third goal had Lukaku once again igniting and finishing a spectacular bit of combination play:
And then there's the fourth goal, another reminder that soccer's answer to Beast Mode is Lukaku with the ball at his feet and the goal within striking distance. Watch how easily he shrugs off a sliding tackle from one of Bournemouth's helpless defenders:
But wait! We still have one more highlight. Lukaku also set up Everton's second goal of the day with an evil bit of skill that left two Bournemouth defenders with their shorts around their ankles:

It's impossible to imagine someone who can watch Lukaku do the things he did on Saturday and come away thinking "That guy should really sprint more on defense," or "His first touch could use some work," or "But what about his hold-up play??" This isn't to say that criticisms of Lukaku aren't based in reality, but that focusing on what Lukaku can't do rather than luxuriating in everything he can borders on ridiculous. Sure, the striker would theoretically be a better player if he scored as much as he does while also chasing down center backs when they have the ball and pass with a little more accuracy, but this is a 23-year-old stud who already regularly terrorizes defenses in the Best League In The World. Appreciate what he does now, and give him time to improve the little things that would take him from great to unbelievable.
Lukaku's case for superstardom doesn't only reside in Saturday's performance, either. His 16 goals now lead the Premier League, and he's managed to keep the goals flowing despite Everton playing large swaths of the season without a functioning midfield. If the above goals weren't impressive enough for you, perhaps you'll get a kick out of him skinning Nicolás Otamendi alive. Or maybe you'll be more partial to this vicious bullying of Wes Morgan.

It no longer makes sense to consider Romelu Lukaku a talented but young player who still needs to go a long way in order to reach his full potential, and it hasn't for some time now. Everton have a legitimate superstar who provides them with more goals and moments of brilliance than they probably deserve, and he will only become more dangerous as he seals up the minor cracks in his game.