Ron Hextall was legendarily fiery in his goaltending days, and was brought in to be Flyers GM in the hopes of turning around the fortunes of a franchise that could probably use a kick in the pants—or, this being Hextall, a stick in the grill. After a listless loss to the Rangers, the Flyers players got their first look at angry Hextall, and it wasn't pretty.
The Flyers fell 2-0 to the Rangers, who have played some pretty uninspired hockey themselves, and it wasn't that close. New York backup Cam Talbot barely had to work for his shutout, and the only reason the scoreline stayed respectable was Steve Mason standing on his head.
So it's fair that Mason was exempted from Hextall's rage. As reporters huddled around Mason in the locker room after the game, Hextall was tearing into his players in the changing room—their inner sanctum, where media is banned and management rarely dares to tread.
"ARE YOU FUCKING KIDDING ME? THAT'S FUCKING EMBARRASSING! JESUS FUCKING CHRIST!" he said, before opening the door to the room, entering another room and slamming it shut emphatically. It was enough to make Mason whip his head around during his scrum.
At one point, according to the Daily News' beat writer, Hextall flung a wastebasket against the wall.
The weird part came next. Even though every reporter in the visitor's locker room heard every word, even though Flyers players emerged to talk about getting yelled at, Hextall played dumb about the whole scene.
Was this the first time Hextall had gone in to lecture his players after a loss this season?

"Went in where?" he responded serenely, about 10 minutes after his rant.

Into the changing room.

"Hollered at who?"

The players.

"I haven't done it [this season]," he said, before being pressed. "I'm not gonna confirm or deny. I'll just say I was very disappointed."
G/O Media may get a commission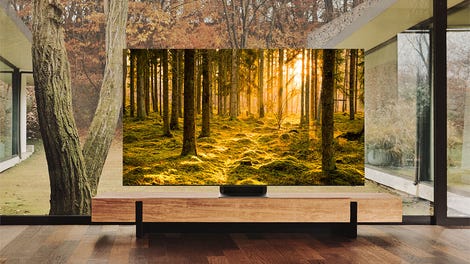 Up to 40% off
Samsung Smart TVs
The Flyers will get right back on that horse; they're in Philadelphia tonight to take on the Wild.