Ronaiah Tuiasosopo, who masterminded the hoax behind Manti Te'o's fake dead girlfriend, is being sued in Los Angeles Superior Court by a friend who claims he suffered brain damage after a March 2012 auto accident while riding in a car driven by Tuiasosopo.
Sekuini Sekuini, who was a member of Ronaiah's band, is claiming negligence on behalf of both drivers in the accident for failing to reduce speed in a construction zone; Oasis Christian Church, of which Tuiasosopo's father Titus is pastor, is also named in the suit.
That auto accident played a key role in the Lennay Kekua story, finding its way into the Sports Illustrated story about Te'o and Kekua's relationship (SI writer Pete Thamel said Kekua was "on the brink of death.") Ronaiah Tuiasosopo, meanwhile, leveraged the accident to procure photos of Diane O'Meara (the woman whose photos were used to portray Lennay Kekua online), telling her that they would cheer up his cousin who had been in a serious accident. Tuiasosopo then sent those photos to Te'o in an attempt to show the then-Notre Dame linebacker that Lennay had faked her own death.
G/O Media may get a commission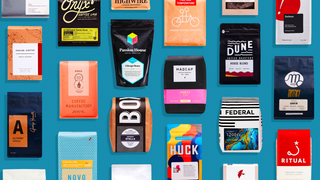 Get $25 free
Trade Coffee - National Coffee Day
The auto accident that played such a central part in the Ronaiah/Lennay/Te'o story, it turns out, is the only true thing anyone involved has ever said. Even then, it wasn't Lennay/Ronaiah who was seriously injured, but his "cousin." (We're assuming this won't bring much comfort to Diane.) It's good to know we can believe in something again.
To contact the author of this post, write to tim@deadspin.com or find him on Twitter @bubbaprog.