On Saturday night, undefeated UFC women's bantamweight champion Ronda Rousey took on Cat Zingano, a strong and undefeated fighter in her own right, and one of maybe two women alive who, on paper at least, possibly had a chance to at least maybe show Rousey something. Then the fight started, and it became immediately obvious that Zingano had no chance.
Zingano sprinted across the cage, tried to land a flying knee, and missed. The two clinched, then Zingano pulled Rousey to the ground. For a fraction of a second, it looked like Zingano—a serious jiu-jitsu player—was onto something. And then Rousey cartwheeled, kicking her legs above her head, briefly hanging in the air, and landing in top position behind Zingano before the challenger could react. Then Rousey isolated Zingano's right arm away from her body, pivoted, flattened out, and pinned her arm with a behind-the-back hold. And then an eerily calm Rousey cranked. Zingano's face turned a violent shade of purple as she struggled to keep her arm from being ripped apart at the elbow. Finally, inevitably, Zingano tapped.
The whole fight took 14 seconds—less time than it takes to describe it. Rousey is now 11-0, with nine submissions and two knockouts. Her win over Zingano was the fastest in UFC championship history, and two seconds faster than her last fight, a 16-second knockout against Alexis Davis. But what really makes her latest feat some jaw-dropping, heart-stopping, real-life superhero shit is that she called it. Her goal now is literally to take these challengers out quickly enough for people to Vine or Instagram the fights.
She told us exactly what she was going to do days before the fight, and then she went out and did it. This isn't supposed to happen. Zingano may have been a heavy underdog, but she's no kind of can. Up to Saturday night, she had spent a career wrecking every woman she'd ever traded blows with. But that's Rousey for you.
G/O Media may get a commission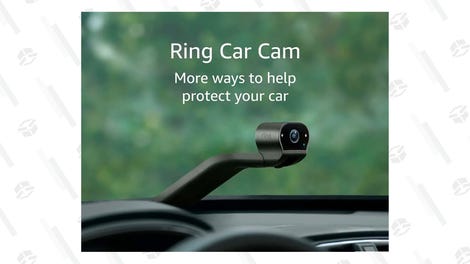 Women's mixed martial arts is a younger sport even than men's, and more immature. We don't know exactly how good these fighters are because Rousey is the only fixed constant against which we can measure them, and she's so much better than everyone else that no one can be measured on her scale. Rousey is smarter, stronger, faster, more talented, more skilled, and more vicious than any woman to ever fight. Right now, today, there is only one woman in the whole fucking sport who has people making wishful sounds about how she wouldn't suffer the same fate as Zingano, and Davis, and every victim to come before. Her name is Cris "Cyborg" Justino; she hits very, very hard; and if and when the two meet in a cage, Justino will almost assuredly leave a minute later short an arm.
On the Dan Le Batard Show last week, longtime UFC commentator Joe Rogan told Le Batard, "There's a lot of guys her size she could beat. I mean, a lot. If you took the roster of the UFC's bantamweights, 135 pounds, and you paired them up against Ronda Rousey, she might be able to beat 50 percent of them. That's not a joke."
After dismantling Zingano, UFC boss Dana White lavished praise on his brightest star, comparing her to Mike Tyson.
"She is—without a doubt—that female version of him," he told reporters. "I told her."
There's a long history in sports of women and minorities getting these kind of backhanded compliments, these well-meaning pats on the head. Marveling at Britney Griner's basketball ability when she was at Baylor, Notre Dame coach Muffet McGraw said, "I think she's one of a kind. I think she's like a guy playing with women." And how many talented black baseball players over the years have been called "The Black [insert good white player]"?
Saying She's so great, but let's imagine what she could be if she were/if she fought a man! doesn't exactly illegitimize her, but it strips her of her accomplishments. It's a pointless, condescending exercise, and more than that it misses the most exciting thing about Rousey.
Before there was a Ronda Rousey, we had never had or seen or imagined one. She is the first of her kind, the most spectacular, electrifying fighter to ever compete in women's MMA. She's fighting the absolute best competition available to her anywhere in the world and making them look like toddlers. They may not be in her class, but they're women who have spent their entire lives mastering hand-to-hand combat—very bad, very dangerous motherfuckers who have won Olympic medals, and fancy colored belts, and all the rest of it—and the fights never even feel fair. They barely feel like fights at all.

That's because their one commonality is a unique athlete, who isn't the second coming of or the female version of anyone. Ronda Rousey is the first Ronda Rousey, and that's all she has to be.
Photo Credit: Getty Images