The Dodgers rolled into Denver and beat the Rockies on Saturday 4-1, which itself is fairly humdrum. More impressive was how L.A.'s winning rookie pitcher, Kenta Maeda, a 28-year-old right-hander who spent seven outstanding years as a pro in Japan, took a no-hitter into the sixth. He then gave up three straight hits, took a meeting at the mound with his pitching coach, and set about scraping the final two outs from the heart of the Rockies' order, getting himself out of the bases-loaded jam unscathed. The scoreless start was just the eighth a Dodgers pitcher has enjoyed at Coors Field since it opened in 1995.
In four starts now, Maeda has given up 17 hits and one run, making him the first person to surrender just one run in his first four MLB starts, per Elias. He boasts the majors' highest rate of stranding runners (that would be 100 percent), and the lowest ERA (0.36) of anyone who has pitched at least 20 innings. The single run he allowed came on a solo dinger by the Giants' Joe Panik on April 17; but he'd already hit a home run of his own, in his debut against the Padres, so, you know, I guess we can keep him.

The first-place Dodgers will likely have this guy throwing right behind Clayton Kershaw in October, but they earned this embarrassment of riches by spending lots of actual riches. Los Angeles paid the Hiroshima Carp a $20 million posting fee to negotiate an incentives-heavy 8-year contract with Maeda worth anywhere from $25 million to $100 million+. Foreign players are always at least something of an unknown quantity; Japanese pitchers, for instance, play on a longer rotation between starts. But Maeda has been at the top of MLB wish-lists for a while. He shut out major league hitters for five innings as the starter in a 2014 exhibition in Japan, and last winter gave up just two runs in 12 innings against top international competition in the first Premiere 12 tournament.
He's not the hardest thrower you've ever seen, though he does rely on his fastball. More notably, in his starts this year, you can get sense of how crafty he is getting guys to chase balls out of the strike zone. He has a slider that convinces batters to swing at air, and a changeup that falls off a cliff. "To go along with his 12-6 curve, Maeda's changeup dips, dives, ducks and has so much arm-side movement, it looks like it blew out a tire on the way to the plate," MLB.com wrote last year. "It's enough to have earned the nickname 'Bugs Bunny' change."
Now, it's a long season to go from here, especially for a guy who's pitching more games faster than he ever has as a pro. And hitters may catch onto his stuff once they see him a few more times. But the Dodgers, no spendthrifts they, seem to have unearthed one hell of an off-season bargain in Maeda. Said L.A. manager Dave Roberts after the Colorado win: "You look at the sample of four games, and he's obviously exceeded every expectation we've had." After catching Maeda's eight-strikeout game, Dodgers catcher A.J. Ellis compared Maeda's athleticism to Zack Greinke, the Dodgers' co-ace (with Kershaw) who in December decamped for Arizona and a six-year, $206.5 million contract that proves there is in fact an amount of money that makes life in Phoenix bearable. "That bully who just keeps coming and coming and coming," Ellis said. "These guys are going to mix and match, and pitch off feel, and trust their athleticism on the mound."
G/O Media may get a commission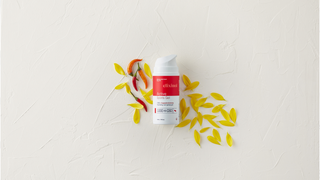 L.A. opted to go hard after Maeda rather than match, presumably, that record $34.4 million annual salary for Grienke, who this year is rocking a 5.25 ERA after four starts. Maeda, meanwhile, has about one-fifteenth of that ERA for one-fifteenth the guaranteed money. Which makes for one hell of an exchange rate.