Russell Westbrook went off last night, scoring 46 points and adding six boards and six assists in the Thunder's 121-112 victory over the Wizards. Westbrook, it seems, was playing angry. And his teammates appear to have been happy not to disabuse him of his motivation.

Earlier in the evening, the sides for the All-Star Game had been chosen. They were the result of the first All-Star draft, in which team captains LeBron James and Steph Curry alternated picks. But the draft wasn't televised, so the teams were merely revealed as full rosters.
You'll notice Westbrook down at the bottom there of Team LeBron. Dead last on the list. But you might also notice that the teams are in a certain order. You might notice that Westbrook's name starts with a "W."
"That's cool, man, that's good, man, they finally got the teams figured out," he said. Then from his nearby locker, Carmelo Anthony yelled out, "Tell 'em how you really feel!"

Westbrook smiled and laughed.

"But I see I was the last pick on the list — I was just trying to figure out how ..." Westbrook said, referring to a list tweeted out by James.

Informed it was just in alphabetical order, an incredulous Westbrook yelled back at Anthony, "See, I told you, man! Alphabetical order, man! Of course I was first!" Westbrook walked away laughing, continuing on with Anthony, "Of course! What you talking about?"
G/O Media may get a commission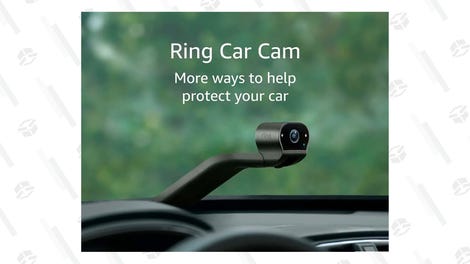 The ESPN writeup of the scene implies that Anthony and maybe Paul George had convinced Westbrook he had been the last pick. Smart move. Knowing anything about Westbrook, he's bound to have a monster game when he thinks he's been disrespected or has something to prove.
The Thunder are rolling. They never trailed against Washington, and have now won six straight to push their record to 28-20, good for fifth in the West. Not bad, considering their 8-12 start. It turned out that Westbrook and George just needed some time to figure out how to play together, and they both seem to be digging it—George, a free agent this summer, said yesterday that "Russ is the reason this decision is becoming even easier to make." Now if only they can trick Russ into being pissed off every night. Honestly, I bet they can.