Russian basketboligarch Mikhail Prokhorov has gone from maybe chipping in a few dollars to build a new arena for the Nets to offering to take over the whole dang team—and maybe the entire NBA while he's at it.
The whore-loving nickel salesman initially laughed off the rumors that he was being courted to invest in the soon-to-be Brooklyn Nets, but then admitted that he had indeed been approached to become a "shareholder" of the team. He did have a counter-proposal, however. It was: "Why don't you just give me all the shares and get out of my way?"
Oh, and he posted the offer on this blog. Eat your heart out, Mark Cuban!
For our group, participation in such a complex project undoubtedly is interesting only in the event that NBA technology can be used for the systematic development of basketball in Russia. ... We need to change the model of basketball development in Russia with the aid of super modern systems of training sportsmen (this is the innovative model). The basis for development should be a strong student basketball league beginning in children's sports schools. We'll get to work on this, if we realize this deal.

Over the weekend, I sent the "New Jersey" shareholders a counter proposal about our involvement in the project with an emphasis on Russian interests:

1. Commercial conditions:

* "ONEKSIM" provides financing for the construction of the new arena in Brooklyn guaranteed by a significant share in the project.
* a controlling shareholder interest in the "New Jersey" team will be transferred to the group for a symbolic price.
* as part of this deal, the group will attract correspondent financing in Western banks (I consider that if this works out, the deal would be just unique!).

2. Qualitative conditions:

* Russia would achieve a position of equality among the elites of world basketball.
* access to all modern technology and training methods with the possibility of using them in Russia.
* apprenticeships for leading Russian trainers and managers in the NBA.
* the ability to send our best students to NBA training camps.
G/O Media may get a commission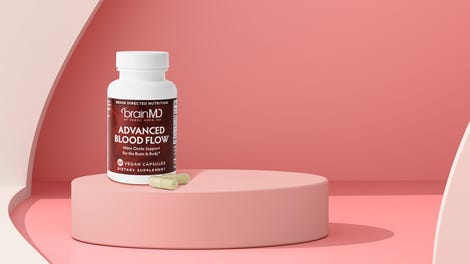 In other words, all your Nets are belong to us. He'll build your little NBA arena, but then fill it with Russian supermen who will do his bidding. There's no rule that says an NBA team can't be owned by foreigners—or anyone crazier than Cuban—so if David Stern hasn't forgotten about his "NBA is a global game" fantasy, he might be all for it. Nine billion dollars buys you a lot of WNBA jerseys!
The only question that remains is what would be the best "symbolic price" for someone purchasing the New Jersey Nets? How about a picture of Vince Carter autographed by Kerry Kittles?
Prokhorov Issues Absurd Statement on the Nets and Atlantic Yards, No Matter How Well Translated [DDDB.net]
Russian billionaire might buy, move Nets to Brooklyn [Newsday]
Russian Tycoon Moves Closer to Netting Nets [Wall Street Journal]
UPDATE: It looks the Nets have accepted the deal. So welcome to the NBA Crazy Rich Russian Guy! [ESPN]