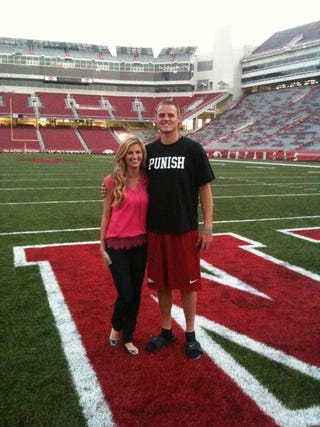 Because no one reads the newspaper, and SportsCenter's anchors are too perky for this early in the morning, Deadspin combs the best of the broadsheets and internets to bring you everything you need to know to start your day.
• The division race between the Yankees and Rays is getting even more exciting; the Yankees are ahead by half a game, but the Rays own the tiebreaker. Somehow these teams will not meet in the playoffs.
• Ichiro has recorded 200 hits during each of his ten seasons with the Mariners and Jose Bautista hit his 50th home run of the season, surely in ten years he will have performed something similar.
• Don Nelson is out as the coach of the Warriors so it's safe for everyone to admit that the David Lee trade was a joke.
• One Washington (State) school said, "One head coach isn't cool. You know what is cool? Five head coaches." I give that meme another three weeks.
• (Preseason) Hockey!
• Friend of Deadspin Chris Jones is now blogging for Esquire and will be chronicling, among other things, his efforts to one day see his penis again.
Erin Andrews And Ryan Mallet Photo That Can Be Interpreted However You'd Like via Erin Andrews's Twitter.
*****
Oh, Fantastico. Good morning, Friday.