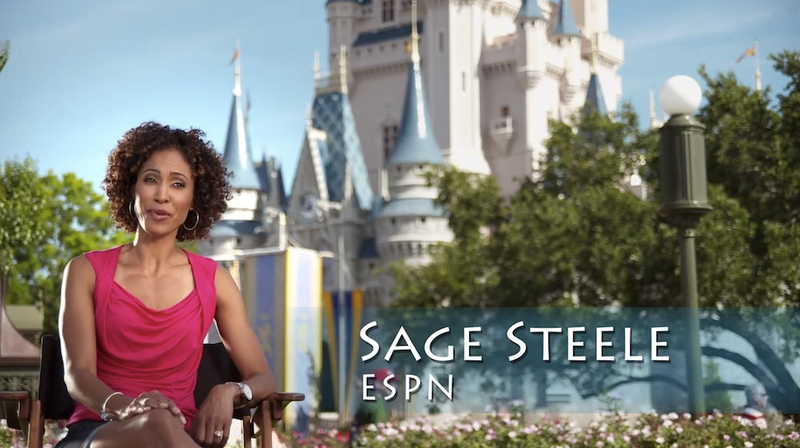 Last week we told you that ESPN had offered Sage Steele the host's job for NBA Countdown. It took her a few days, but she has said yes.
With the NBA season just a week away, ESPN's NBA studio show is finally taking shape. On Fridays and Sundays, the NBA Countdown team will be Steele, Bill Simmons, Jalen Rose, and Doug Collins. On Wednesdays, it'll be Jalen Rose, Doris Burke, and Avery Johnson. It was just 12 days ago that Magic Johnson announced his departure.
As part of the deal, Steele agreed to a contract extension, one that'll reportedly pay her quite well.
[ESPN]