October 15, 2009: "Saints Revive NOLA's Spirit" by CNN. Does anyone feel like they've heard this story before?
* * * * *
October 24, 2008: "The Saviours of New Orleans" by Martin Fletcher, Times of London
With their padded shoulders and grill-fronted helmets, they will look just like any other football team, but appearances deceive. The Saints have worked a minor miracle. They have contributed as much to the recovery of New Orleans after Hurricane Katrina as any political leader, government agency or corporate entity. The way they came marching home 13 months after Katrina wreaked such destruction brought hope and inspiration where there was only misery and despair.

"They saved the city, big time," says Humble Levar, 31, a limousine driver. Keith Joiner, 46, a paramedic, agrees: "That's what brought the city back to life, the Saints coming home. They gave everyone hope." Mary Beth Romig, of the New Orleans convention and visitors bureau, says: "The Saints saved the city - emotionally, spiritually and, to an extent, economically."
October 22, 2008: "Saint Drew can walk on water" by Andrew Elliott, The Express, UK
Back in 2005, Brees was looking for a new team after being released, coincidentally, by the Chargers, because of a shoulder injury so bad that one specialist told him his odds of a successful comeback were 500-1.

After a tour of the ruined districts in New Orleans, Brees knew he had found his spiritual home.

He signed a six-year contract with an organisation who, at the time, were homeless, with their Superdome stadium in a state of disrepair, and had a team of perennial underachievers.

But his subsequent miraculous recovery at the Saints has mirrored that of the city, the team and the Superdome, which has been gutted and refurbished to the tune of GBP 100million.
October 7: 2007: "Rebirth, and Then Relapse: Saints and Their City Are on Tenuous Footing" by Jere Longman, New York Times
A year ago, the Saints started 3-0 in what became an inspiring season that ended one game short of the Super Bowl. It provided a symbol of renewal in this damaged city's recovery from Hurricane Katrina.

''They did more for the city last year than any team has done for any city ever,'' Peter Richiutti, the assistant dean of the business school at Tulane University, said of the Saints. ....

The season hangs limply, lifelessly, like discarded Mardi Gras beads in the oak canopy along St. Charles Avenue
G/O Media may get a commission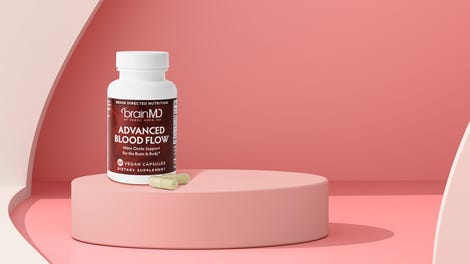 September 26, 2007: "Let Down Again in New Orleans" by Michael Wilbon, Washington Post
I waited what I thought was an appropriate amount of time to call my friend Susan Saulny, a New Orleans native and reporter for the New York Times who lives in Chicago, to find out if she was okay the day after the loss. She wasn't.

"The emotional toll goes far beyond losing the game," she said. "There's that feeling that we're losing the hope in something that was a great distraction from the awfulness that is still reality down there."

After the Titans took an interception back for a touchdown to seal the game, "I turned it off," Saulny said. "My heart sank. I couldn't watch anymore. There's not a lot to be excited about when you're living in a trailer."
January 19, 2007: "Crescent Roll: Saints have city & residents feeling Super" by Ohm Youngmisuk, New York Daily News
Nearly 17 months after Hurricane Katrina tore apart this city and the Gulf region, New Orleans is still in recovery mode. However, the Saints' march to within one win of their first Super Bowl has helped give the area an emotional boost.

"The New Orleans Saints have not erased our problems, but they have lifted our spirits," said Father William Maestri, superintendent of Catholic schools of the Archdiocese of New Orleans. "We should not minimize that. We have a different tone and a different step and a different attitude because of the New Orleans Saints."

While hundreds of thousands of lives were fractured by Katrina, with so many people having to relocate to places such as Houston and Mississippi, the Saints have given many hope - if not a much-needed distraction from the daily grind of rebuilding their lives.
January 14, 2007: "With City Watching, the Saints Carry On" by Jere Longman, New York Times
Running back Deuce McAllister seemed to carry the hopes for all of New Orleans on his shoulders as he bulled into the end zone on a 5-yard touchdown run in the third quarter, pile-driving into the end zone on second and third effort, losing his helmet, but not his determination.

For residents who have returned here after Hurricane Katrina, the Saints have come to symbolize the resolve of a city still half empty but determined to rebuild after suffering a staggering blow. For those still scattered from Houston to Atlanta, the Saints provide a familiar link to what once was, and may become again, home, as well as a reminder of the good times that were had following a mostly bad team.
January 13, 2007: "New Orleans: Team's unlikely rise coincides with city's recovery" by Armando Salguero, Miami Herald
The Saints are perhaps the most compelling story in the NFL this year. This franchise was teetering a year ago with a 3-13 record, no home stadium and rumors of a pending sale or a move out of town. All that atop the problems caused by Katrina.

But this season, the Saints are proving that nature's devastation can be erased by a touch from heaven.
January 13, 2007: "The Great Escape" by Rob Longley, The Toronto Sun
It may be difficult for some to fathom how a football team can be seen as a symbol of hope for this once great American city. Difficult until Dugas graciously offers the details of his tiny, temporary (he hopes) abode and tries to lend some perspective to the passion.

"People like me come out of their FEMA trailers on game day," Dugas said. "We leave our trailers to forget for three and a half hours. That's how much this team means.

"It's all I think about every week, something good. I lost everything in my home. Everything I own. I deserve something to feel good about."
December 10, 2006: "For a city, a Saint: Even Parcells couldn't prepare Payton for this" by Kevin Sherrington, Dallas Morning News
The Saints' sudden, startling success under Payton is a balm for a city reminded daily of Katrina's devastation and the long road to recovery.

They hear Katrina on talk shows, read it in headlines, see its effects on the streets where they live.

But the football team is winning. Parcells didn't prepare Payton for what it could mean. Nothing could.

How are you supposed to respond when a guy walks up at a concert and says he's been relocated and is out of a job and he still bought six season tickets?

You could question the guy's priorities. Football tickets? Concerts?

But give him this: The man believed.
September 2, 2005: "Football temporary diversion," by Tom Knott, Washington Times
For now, the Saints are a nomadic symbol of a city that once was. They, too, are without a home and up against an uncertain future.

They carry the prospect of a sunny day again.

That prospect may look distant, considering the grim and desperate images being beamed out of Party Town, USA.

But one day, a city and football team will be whole again.
[Results via Lexis/Nexis]