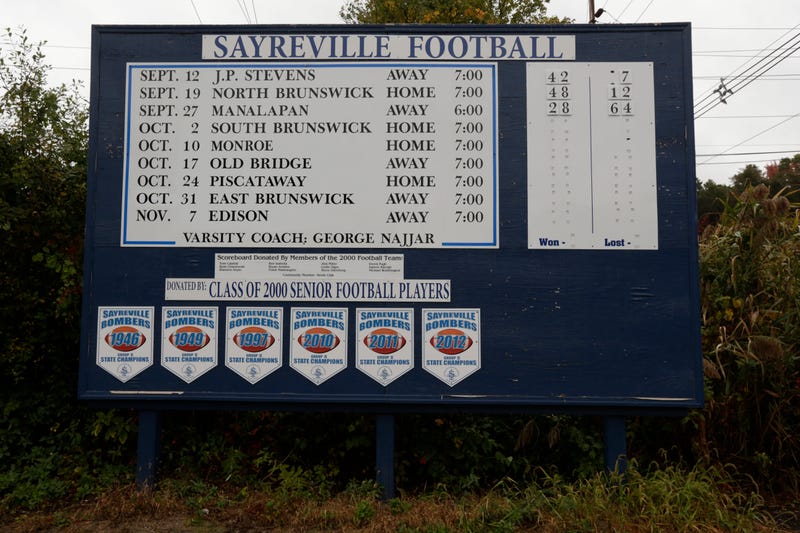 Sayreville, N.J. District Superintendent Richard Labbe says the future of the multiple state championship-winning football team is in doubt following the arrest of seven players on charges they sexually abused younger players in a gruesome hazing ritual.
NJ Advance Media is again on top of the story, and Labbe tells the news outlet he believes the pattern of abuse has lasted for several years. That leads him to consider that the team's existence for the foreseeable future is in question; the program could be suspended for years into the future. That decision would, presumably, be made after some kind of conversation with the current coaching staff; Labbe is currently barred from communicating with any of the coaches by law enforcement investigators.
The seven players charged with an array of crimes ranging from aggravated sexual assault to hazing and riot were officially suspended from school this weekend, which may open the door for the school district to conduct its own investigation into the pattern of abuse—especially if any of the players appeal their suspensions.
A community vigil for the victims was held last night, though for some attendees, the solemn event appeared to turn into more of a pride activity.
NJ.com has been covering this story from the beginning, and has a tag page dedicated to its coverage. Follow it here.
Photo credit: AP/Julio Cortez