Kevin Johnson's bizarre campaign to carry out a "coup" against the National Conference of Black Mayors, or NCBM, is looking more and more like his Waterloo.
The best sports movies according to Toheeb Jimoh
The former NBA All-Star and perpetually scandal-plagued Sacramento mayor, whose enthusiasms include charter schools and a variety of improprieties, launched a bid to take over the Atlanta-based NCBM in 2013. It was a disaster from the start: Johnson was bounced out of the organization's presidency after just two weeks on the job, and has been in litigation ever since. Recently, the foray has finally begun to impact Johnson's standing in his hometown, where he's been in charge since 2008.
It's starting to hurt badly; in fact, fallout from the misguided affair has dominated the news cycle in Sacramento for a week. Deadspin's reporting on the NCBM fiasco caused those who know Johnson best to start looking into it. The local ABC affiliate, KXTV-10, put a package on Johnson's NCBM troubles (which included an interview with this reporter) atop an evening newscast earlier this week. Even the Sacramento Bee, the local daily with a reputation for having what one media critic in town described as a "soft spot for K.J.," went long in rehashing the tale of Johnson's NCBM foibles.

The light shined on the failed campaign allowed folks back home to see that Johnson was using public employees in an attempt to expand his brand beyond the capital city, and to see how he attempted to hide their roles from public examination by setting up private email accounts for the civil servants. Johnson is now facing a level of scrutiny from the local media that he's never before experienced, and his reaction shows it. Last week, he sued both his own city and Cosmo Garvin of the Sacramento News & Review, until recently the only reporter in town covering the mayor without wearing kid gloves, in a misguided attempt to prevent the release of emails related to the NCBM fiasco. Johnson has looked worse by the day, and Garvin more heroic. (Garvin says he's been told that a ruling on the release of the disputed emails "won't come before August.")

G/O Media may get a commission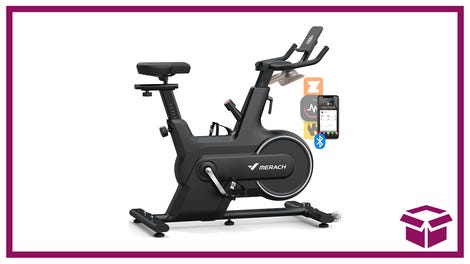 14% off + Coupon
Merach Indoor Cycling Bike
The mayor's side isn't holding up well under the pressure. Johnson's spokesman, Ben Sosenko, and his private attorney, David Pittinsky of Ballard Spahr, recently went on Insight, a talk show broadcast by Sacramento's NPR affiliate. They were there to defend the mayor's attempted takeover of the NCBM and bizarre lawsuit to stifle Garvin's public records requests, and failed horribly. Host Beth Ruyak asked Pittinsky to "explain your representation of Mayor Johnson and the National Conference of Black Mayors."
"We were brought in on May 30-31, 2013, when Mayor Johnson was elected unanimously as president of the NCBM, to help investigate the then-dire financial circumstances of the NCBM," Pittinsky says. "We were brought in to help assist the new president, Mayor Johnson, in an investigation of the finances of that group."
Alas, correspondence from employees of the mayor's office—using the very email accounts that Johnson and Ballard Spahr want to keep private—indicate Pittinsky was not telling the truth. Documents obtained by Deadspin from NCBM-related lawsuits show Johnson had initiated a search for a law firm to help engineer his coup of the organization months before the election.
Among the many records indicating Ballard Spahr's pre-election involvement is a May 24, 2013 email sent to Kevin Johnson from Aisha Lowe, executive director of Stand Up, a pro-charter school lobbying group that Johnson founded. In it, Lowe tells the mayor that Ballard Spahr is "the firm that has already agreed to take everything on and assembled a team to do so."
(The Mary Merchant mentioned here is a partner at Ballard Spahr.)
Again, this all took place before any election, and before the date Pittinsky cites as the one where Ballard Spahr was brought on. The "game plan" for the coup that Merchant and her Ballard Spahr team worked up with Johnson and his cronies entailed forming a "special task force" that would wield powers normally relegated to NCBM's board of directors, and Johnson assigning Ballard Spahr duties that should rightly have been handled by the organization's general counsel, Sue Winchester. Records indicate that the main task Johnson wanted these extra-organizational bodies to accomplish along the way to his complete power grab was the firing of NCBM executive director Vanessa Williams.
Why does the timing matter here? Williams is now suing Kevin Johnson for defamation, and Ballard Spahr's role as architects of Johnson's campaign to depose Williams could open Pittinsky's firm up to liability. More than that, it's clear evidence of how Johnson, a big-city mayor with national ambitions, teamed up with a large law firm to plan a campaign involving an incredible amount of time, effort, and public money being spent bullying the administrator of a small non-profit—the sort of thing that could, and should, derail a political career.
After Pittinsky spewed his falsehoods, host Ruyak attempted to ask Sosenko to comment on the impact of the "series of Deadspin articles" on Johnson's NCBM foray. But Pittinsky interrupted the host and let loose with a tirade.
"The fact of the matter is we're not going to go on Deadspin and dispute with Deadspin what they're saying," Pittinsky fumed. "We do not think Deadspin is any kind of responsible reporter."
(A disclosure: Pittinsky has threatened to sue this reporter and Deadspin several times during the reporting of the Kevin Johnson/NCBM story.)
---
Know anything we should know about Kevin Johnson? Email the reporter at dave.mckenna@deadspin.com, or use our SecureDrop system for extra security. Photo via AP.