I assume he's recently purchased an iPhone. He's emailed more since the post went up. I would turn this into a live blog but he says the next people we'll hear from will be his lawyer. There will be blood.
From Sean Salisbury:
Lawsuit of ur lives. I havnt been this excited in a long time justice will finally be served and I will be laughing the whole way
Sent from my iPhone
From Me:
For real? I don't get it, honestly.
From Sean Salisbury:

These hurtful thing u guys do usually come from the like of you who get not respect and are jealous that ur life is relegated to rumors and lies but it's about to stop through the proper legal matters and I can hardly stop smiling the rest of our contact will be thru legal people so get all the digs in you can because u guys are about to revitalize my career and bank account
G/O Media may get a commission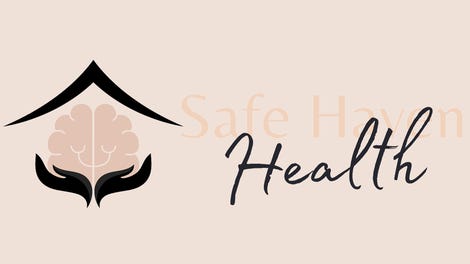 Addiction counseling
Safe Haven Health
Sent from my iPhone
From Sean Salisbury
So you know I got some pics and smut on you that are gonna give you a taste of how it feels. I'm a sly dude. No more lies about me but the truth about you and the clearance of my name will happen. Get a lawyer
Sent from my iPhone
'Til the next episode...
And...more:
From Sean Salisbury:

Suing u guys is not helping cause. I've been informed by powerhouse people that I can take care of this with the lawsuit. What cause you think you guys can ruin my reputation anymore than you have by telling people I'm suing you. I deserve my reputationback not a bunch of lies and crap. The book will take care I'd the whole espn nonsense and trust me you will have enough stuff on people for the rest of ur deadspin life. How can u guys hurt my reputation any worse
Sent from my iPhone
From Sean Salisbury:

I can live with you but deadspin has tried to ruin me for the last time. You can't joke about this all u want my man but it's reality. Whether I like you or not this is about lies and they will get fixed and u guys will clear my name
Sent from my iPhone

Who's exhausted?
Another update:
From Sean Salisbury:
What suing u guys for lies and ruining a mans reputation. You guys can hurt me any worse. Damage has been done. But it will get fixed only thing that can happen is my life gets betterand reputation gets fixed and all the money that goes with it. But reputation is what matters to me. Money yawn. Plenty of that who cares but all that can comeof this is good for me
Sent from my iPhone
And Another:
From Sean Salisbury:

And I have hired a powerful Pr firm as well. From NYC. Should have done this 3 years ago
Sent from my iPhone
And another:
Me:
You're on a phone, right?
Call?
From Sean Salisbury:
No thx u guys have fucked me over for the last time. No matter what I say u won't and never havebeen fair or honest with me. You write a sentence then u make a snide comment. Pr firm and lawyer will give you more than you ever thought possible as well as my publisher but they aren't talking abot book until it becomes a blitz that [redacted}espn will not believe hell heads should start ducking now and they should get there [redacted] prepared for some major reputations ruined there too off the record. Stars lights are gonna dim in a hurry. 13 years of journal damn I'm a smart guy
Sent from my iPhone

Another update:

From Sean Salisbury:
You have all u need and the truth. No calls like I said you guys have lied and ripped me and ruined a reputation now all ur sources and print will be heard in court and I will win and I will get name cleared and with all the stuff going on and government enacting laws to protect celebs and the defamation u guys and others put out. No better time to sue and will. Timing is perfect Plus I love that you guys keep writing ur nonsense.
Sent from my iPhone
From Sean Salisbury:

I will never discuss on phone. All my emails r true and if you think writing about them bothers me and that ur hurting ur not. Hell write I want the message out. Already had a few "nervous" people text me today. So be as rude and negative as you like I save everything. Get the word out we (lawyers)coming after deadspin first. I know you thing this is funny cut same things ur laughing at now will make you cry later. Trust me I been there. So did I give you enough stuff to write more derogotory stuff about me. Trust me there is a method to the madness
Sent from my iPhone
From Me:
On Sep 23, 2009, at 5:45 PM, "A.J. Daulerio" wrote:
Then tell me who you think threw you under the bus at ESPN and I'll
know it's you. Remember? We had that conversation off the record. You
named a name. I never said who it was.

From Sean Salisbury
7:01 PM (6 minutes ago)
I know who it was and I have so much saved up. Well it's me because I did my interview with you from my office with open sports and Rogers and cowen listening in. And I'm sorry but I am not out of control at all very hapy poised and methodical. You of course after I gave u that interview made a bunch of bullshit remarks about it. Buddy I'm not one bit out of control. Keeping u in loop and the private investigator I hired found out plenty on the bus tosser. No issue. The book and lawsuit r coming and ur source will be subpoened. Not out of control just getting my reputationand career back the career that was and still is a needle mover ratings my friend cannot be denied. And neither will my good reputation
Sent from my iPhone
From Me:
That's crap, Sean. I transcribed everything you said and I was trying
to be fair — but just like this email, you sounded a little crazed,
vindictive and delusional.
Look, good luck with this stuff. I hope you get it sorted out.
I'm sure I'll hear from you soon.

From Sean Salisbury:

It will get sorted. Crazed. Nah. If u had someone lie about ur life u would be a bit passionate. Vindictive nah but I will be vindicated for all the lies. Hey I'm a dad trying to raise kids and get reputation cleared and a lawsuit will bring everyone to carpet. So feel free to go on ur deadspin and call me those names. The only thing delusional is the lies about me but let ur source know it will get sorted the true honest and legal way. Be anxious to read about my vindictive ways. But I cannot wait till it all gets settled as calm as could be just four years late but it will be sweeter now consider this ur interview now lawyer gets to fix it. Thx bud I hope u write about this. Vindication is sweet. Be good my man
Sent from my iPhone
From Me:
Okay. Please try to keep it together.

From Sean Salisbury:

Keep what together. Is that one of ur condesending remarks. I am together happy on the beach and raising my kids. I have never in my life not been together. I was raised right. So I'm not quite sure what u mean. I'm a but more concerned with you u concerned with me. Damn dude u can try that reverse stuff and act as if I have some issue my only problem is seeing u guys get what u got coming. Try putting that on ur site that u r concerned with me keeping it together lmao. You go and spin it like that. My life is a vacation and part of that is making sure u guys don't try and ruin another reputation. I'm together
Sent from my iPhone
From Sean Salisbury
These emails r from beach. I hope u can get it together lol
Sent from my iPhone
From Sean Salisbury:

Now that I gave u warning about lawsuit. Don't forget to get the name if the book write ok. Thx man
Sent from my iPhone