To the casual ESPN viewer, it must have seemed confusing that Sean Salisbury, the former Vikings quarterback who once actually sported a fade, would be one of the most prominent NFL analysts on the world's biggest sports media enterprise. Sean Salisbury? That guy? Really?
We know how that casual fan feels; it seems insane that Salisbury really worked for ESPN for 12 years. And now he's gone, replaced by Cris Carter, who at least will have the decency to keep his cell phone photos to himself.
The ultimate irony about Salisbury's departure is that, deep down, he always knew he wasn't prominent enough of a player to have his role at ESPN either. It seemed to gnaw at him, and drive him.
"I'd grown tired of being punished for not being an NFL superstar. Analysts who don't work as hard as me, don't prepare as hard as me, and don't have my resume were making more than me just because of their ability to throw or catch a football.



Don't get me wrong, I appreciated the opportunity ESPN gave me, but they had capped my ceiling. There was only so far I could go there."
G/O Media may get a commission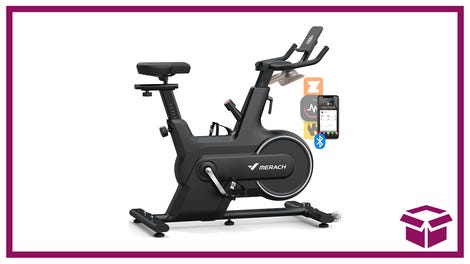 14% off + Coupon
Merach Indoor Cycling Bike
There was always a dopey, jock lunkheadedness to Salisbury that you almost had to enjoy; as Daulerio famously said, the man's the mayor of Miami, and every room he's in. We can't say we'll miss his analysis, exactly, but we will kind of having the doltish chap to bat around every once in a while. We look forward to seeing Salisbury's next move ... and well as Lil' Sean's.
Salisbury Says Parting Ways With ESPN Was Mutual [Los Angeles Times]