Seattle was on the cusp of inheriting the Sacramento Kings three years ago, until a last-ditch arena effort in California's capital kept the team rooted. The city and local billionaire Chris Hansen have been trying to work to bring an NBA team back to the city ever since then, but the Seattle city council may have significantly hampered the efforts last night.
On Monday, the city council voted 5-4 in opposition to a measure that would have effectively turned over a chunk of land near the Port of Seattle to Hansen so he could build an NBA arena. The measure was expected to pass until the days right before the meeting, but the death of the measure means that any potential expansion to Seattle will now be, at best, significantly delayed. The two-and-a-half hour meeting itself sounded incredibly dramatic. Councilwoman Kshama Sawant's impassioned dissent neatly captures all the tension in the air:
Sawant was particularly fiery, blasting what she called the bureaucracy of the Port's management and quoting a past U.S. Attorney's description of it as a "cesspool of corruption.'' But she also ripped into "the barons who control our professional sports teams'' and pit sports fans against working-class jobs.
The Port of Seattle says that an arena in the SoDo neighborhood would saddle their roads with traffic, gentrify the neighborhood, and make it much harder for working-class longshoremen to live near the port, but as Sawant notes, the Port is plenty shady in their own right (here's a summary). The whole affair is far more complex than sports fans vs. port workers vs. developers, and things are significantly more messy since all the opposing council members are women while all the members who voted for the measure are men. Inevitably, Sawant and her fellow dissenters are receiving plenty of hate mail.
G/O Media may get a commission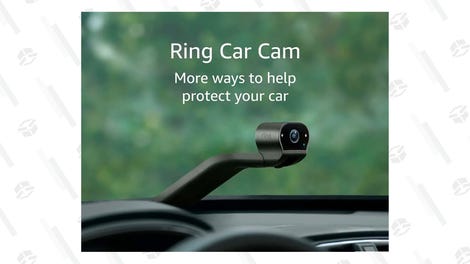 As for Hansen, he's not done trying to get a team in town. Renovating Key Arena is a possibility, as is building an arena further from downtown. But there's still not a team ready to move to Seattle, and Hansen loses the $200 million in public funds his Memorandum of Understanding deal with the city guaranteed him if he doesn't have a deal in place by November 2017.
With this 5-4 vote and Adam Silver saying he won't even consider expansion until a new CBA gets ratified, Seattle's return to the NBA looks as unlikely as it has in any point since Hansen started trying to buy the Kings. But the door is still open, and Hansen is still incredibly rich and devoted to reviving the Sonics. A measure that would have required Hansen to obtain an NBA team before starting on an arena was shot down, which seems to indicate that there's still great civic interest in bringing the NBA back to Seattle, even if they won't play at this particular arena.