As Clint Dempsey strutted over toward the corner flag after converting a penalty in the 9th minute that gave the Americans the all-important, pressure valve-releasing lead on Costa Rica, he channeled his inner Cristiano Ronaldo and mimicked the Real Madrid forward's famous "Calma" gesture. "Settle down, you guys," he seemed to be saying to the fans and probably even his own teammates. "We've got this."
Jokic? Embiid? The NBA MVP is obvious... right? | Keep it a Buck(et)
A little calm there was needed that night, coming after the team's Copa-opening 2-0 loss to Colombia last week. That previous game was a strange one, with the Americans looking pretty decent against a passive Colombia for most of the first half despite going into the locker room down two goals, then spending most of the second half under the outrageously more talented, much better-coached Colombians' thumbs, even if they couldn't extend the lead. It was a really good Colombia team playing fairly poorly, yet still waltzing all over the U.S.
The public's response to that performance was damning. Here we go again, the thinking went, Klinsmann in another big spot showing how woefully he's over-promised and under-delivered on the revolutionary project he sold when taking over as USMNT manager in 2011. Five years later and we're still getting dusted by the likes of Colombia?
Last night's game had to feel like vindication for our German coach. This was a must-win game for the Americans against an eminently beatable though still dangerous foe. Collect three points here and progression out of the Copa América group stage would be almost guaranteed; lose, and see the heat on Klinsmann shoot up to torrid degrees it had previously never hit. Like so many games of late, this match would be a referendum on all of the USMNT's work during Klinsi's tenure. Luckily for him, the team responded.
G/O Media may get a commission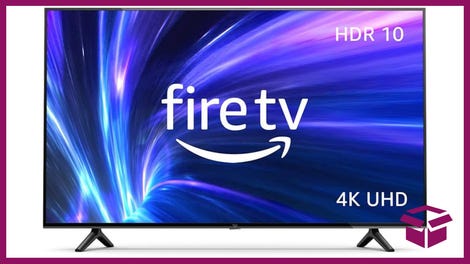 42% Off
Amazon Fire TV 50" 4K Smart TV
Costa Rica—a fellow CONCACAF squad that is firmly behind the U.S. in our federation's hierarchy yet can boast multiple talents in their starting 11 that we'd die to have in ours—started out as the stronger team until Dempsey's opening goal. From there the Americans dominated nearly the entire remaining 80 minutes, flying all over the pitch, pressing and snatching away the ball from the Costa Ricans early and often, and charging down on the opposing goal in numerous counters that actually turned into goals more often than we're used to. It was as comprehensive a victory in a big spot against a good opponent as we've seen from the USMNT in a while, and it came at exactly the right time.
This is the funny thing about the state of the American national team, though: for as undeniably good as our boys were last night, all of the fault lines in terms of strategy and playing ability that the world's best teams regularly expose were evident; it's just that the team was better at mitigating and playing around their weaknesses this time than the usual embarrassing loss or draw that sparks up the usual "Klinsi out!" hysterics.
For starters: the USMNT scored four goals last night, an impressive number for our traditionally misfiring forward line. However, their long-standing lack of a true creator meant they squandered promising counter after counter, as guys like Dempsey and Bobby Wood would run at Costa Rica's misshapen back line with passing options to either side, yet eschew attempting the killer pass that would presumably set up a great shot in favor of over-dribbling the ball, and if it wasn't meekly taken away from them by the defenders grateful not to have been bisected with a through ball, then it was blasted high or wide in the general vicinity of goal.
The U.S.'s second goal was actually a perfect example of this kind of attacking failure. Dempsey runs with the ball for far too long, doesn't try to find Alejandro Bedoya in much better position to his right, and fortunately miscontrols an evasive move badly enough that the ball sneaks out to Jermaine Jones for him to belt into the far side of the net:
There were countless other breaks like this that the Americans couldn't capitalize on because they don't have a player on the pitch with the technique or vision to spot and execute incisive passes. (O,r if they do, he's forced to sit back in front of the defense, dozens of yards away from the positions his keen passing eye would best be able to exploit.)
And while the USMNT's ability to rob Costa Rica of the ball and quickly hit out on the break was impressive generally, it still served as a demonstration of the limits of their collective skill set. The team only looked good when breaking, as they were unable to create good chances out of sustained possessions thanks to their poor sense of positional attacking (how often did we see a defender or midfielder carrying the ball forward, only to stretch his arms out in front of him as if to say "Hey, guys, a little help? Where am I going to pass this thing?") and preference for booting the ball long and giving it away rather than playing a shorter, safer pass that would allow them to bide their time until they could create an actually viable attack.
There was absolutely no tempo control, no time when someone like Michael Bradley or Jermaine Jones stepped on the ball and passed it around so that the team could regain its shape after one of Costa Rica's increasingly frequent counters during the later stages of the second half, no apparent sense that the U.S. should maybe stop throwing bodies forward with abandon and instead slow things down to make sure they didn't let the other team back into the game with an easy goal. The high pressing was good and smart (save maybe Dempsey's lack of involvement in it), and it led to many good opportunities, but it, along with the countering and inability to string together more than a couple passes in a calm and composed way, showed once again that what American players are better at than anything else is running around a whole lot.
Now, these are all criticisms of a game in which the U.S. justifiably pasted a team that just two years ago made it to the World Cup quarterfinals, where they narrowly lost to the Netherlands on penalties. This is exactly how the U.S. should be playing, and the game should stand in opposition to those who think the team is an unmitigated failure because they think Klinsmann is a terrible manager or whatever.

However, the shortcomings evident in this game do show the ceiling of this squad of American players. The team fundamentally isn't all that good. This is first and foremost a talent problem that could not and cannot magically be fixed by some hypothetical super-manager. Pep Guardiola couldn't fix DeAndre Yedlin's first touch or turn Bedoya into a through ball master. This isn't to say Klinsmann couldn't do better, or that he's even all that good at the actual coaching and strategizing aspects of managing, but as we've said before, what's keeping the team from World Cup glory has nothing to do with the nit-picky things his biggest detractors harp on as justifications for his firing.
So enjoy this win and what could very well be another one like it against Paraguay, and feel free to get your hopes up for the knockout rounds. But no matter what happens going forward, even though disaster has seemingly been averted by last night's win, don't forget what this team is. The USMNT isn't horrible, and it isn't great, either. It can, at its best, look pretty damn good, and at its worst, pretty sorry. That's where we are, and no amount of short-term tweaking could change it.