There are many worthy charities to redeem your soul this holiday season, and here is one that doesn't cost anything: you can send a holiday card to a survivor of prison rape.

Just Detention International does this every year. They make it very easy for you to brighten the day of some of America's most neglected and abused people. These inmates are victims who often feel forgotten by the world. One message of hope can help to change that.
Every year, JDI collects and sends around 2,000 holiday messages to these incarcerated survivors. A few minutes of your time can be extremely meaningful. Here are a few responses they provided to us from people in jail who got these messages last year:
(From Cynthia, a survivor of repeated staff sexual assaults in an Oregon prison): "Every day is the same behind bars. It is very easy to get caught up in the loneliness and isolation of prison. I just want to thank everyone involved with JDI for you heartfelt reminders that it takes all of us to band together to make a difference in the fight against injustice and equality!"

(Daniel, a survivor of sexual assault in a California jail): "Thank you so much, JDI supporters, for the many beautiful cards filled with compassionate messages. It was an unexpected yet lovely surprise that really touched my heart. I am humbled your kindness. Please know that it is not in vain — you make a huge impact in people's lives."

(Johnny, a survivor who has been sexually assaulted by other inmates and harassed by staff in a Pennsylvania prison): "Thank you for sending me holiday cards. It warms my heart to know there are people out in the world that truly care about my wellbeing. It's been a long road of denial, self-hate, and feeling no one cared about the extreme trauma I suffered through years of sexual assault."

G/O Media may get a commission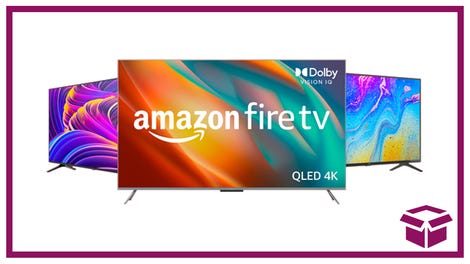 Ooh. stunning.
New Amazon Fire TVs
If you are not in prison, you have something to be thankful for. Send your message here.