When we named Sepp Blatter one of the 10 worst men in sports earlier this month, we were being kind. Blatter's repugnance extends well beyond sports. He runs FIFA like a Swiss bank, hoovering up billions of dollars and disbursing them in ways that remain as mysterious as they sound dubious. And all the while he waves aloft his ginned-up credentials as one of the planet's great humanitarians.
Blatter has never been above making a spectacle of himself. It's gotten so bad that many people just assume he's chasing a Nobel Peace Prize. Blatter runs a global organization and might feel the need to weigh in on issues that have nothing to do with soccer, but it's sad that his statement today on the New Zealand earthquake that killed at least 75 people feels as much like opportunism as sincerity:
I have been following with sadness the news of the terrible tragedy in your country and I would like to express my deep sympathy to the people of New Zealand and the New Zealand football family," Blatter wrote in a letter he sent to New Zealand Football (NFF) President Frank Van Hattum and his Oceania Football Confederation (OFC) counterpart David Chung.

"On behalf of FIFA, I wish to extend our moral support and to let you know that our thoughts are with the many victims, the injured and their families.
Moral support is important, especially in FIFA's case. As Der Spiegel reports, FIFA only gives 0.7 percent of its revenue to social causes.
This same week, however, comes analysis of the preparations underway for the 2014 World Cup in Brazil, where there's no Nelson Mandela to deflect attention from some of the non-humanitarian endeavors that Blatter allows or abets:
A recent report by the Tribunal das Contas da Uinão (TCU, Brazil's Federal Accounting Authority) has indicated that many of Brazil's World Cup projects are being conducted with a gross lack of transparency, a lack of concrete planning, and exploding budgets.

The main targets of the TCU report are Rio's Maracanã and Salvador's Novo Fonte Nova, stadium projects which have jumped into the billions.

The report was firm in declaring that the Maracanã stadium's contract process was completely opaque and that the budget "borders on complete fiction"....

The World Cup projects are clearly happening in such a way as to augment their costs and hide the movement of money from public coffers to private hands...
G/O Media may get a commission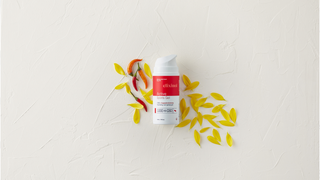 Too bad the Nobel Peace Prize selection process doesn't happen this way. Or does it?

Sepp Blatter — Champion of the Poor or Self-Promoter? [Der Spiegel]
Brazil 2014: "Stadium Budgets That Border On Complete Fiction" [The Shin Guardian]