Serena Williams spoke out Tuesday on the issue of racial inequality and police violence with a personal post on Facebook about her nephew.
Williams said her 18-year-old black nephew was driving her to her meetings, and when they passed a police car pulled over to the side of the road, she thought of the murder of Philando Castile by police as his girlfriend sat in the passenger seat filming the encounter.
Towards the end of the post, Williams questioned her responsibility to speak out on inequality. She implied, but did not explicitly acknowledge, her massive platform as one of the top athletes in the world, and as one of the world's most prominent black celebrities.
Williams' full post reads:
Today I asked my 18 year old nephew (to be clear he's black) to drive me to my meetings so I can work on my phone #safteyfirst. In the distance I saw cop on the side of the road. I quickly checked to see if he was obliging by the speed limit. Than I remembered that horrible video of the woman in the car when a cop shot her boyfriend. All of this went through my mind in a matter of seconds. I even regretted not driving myself. I would never forgive myself if something happened to my nephew. He's so innocent. So were all "the others"
I am a total believer that not "everyone" is bad It is just the ones that are ignorant, afraid, uneducated, and insensitive that is affecting millions and millions of lives.

Why did I have to think about this in 2016? Have we not gone through enough, opened so many doors, impacted billions of lives? But I realized we must stride on- for it's not how far we have come but how much further still we have to go.

I than wondered than have I spoken up? I had to take a look at me. What about my nephews? What if I have a son and what about my daughters?

As Dr. Martin Luther King said " There comes a time when silence is betrayal".

I

Won't

Be

Silent

Serena

Williams, and her sister Venus, are no strangers to explicit racism. Serena and Venus boycotted Indian Wells for 14 and 15 years, respectively, following booing and racist comments from the crowd during the Indian Wells Masters in 2001.
G/O Media may get a commission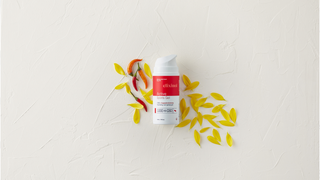 Serena has been subject to thinly veiled racist (and sexist) descriptions of her body and style of play throughout her massively successful career. Her voice is a powerful addition to the growing discussion about racial inequality and police violence against minorities—black men in particular—in this country.