Originally published on Slate.
Robin van Persie's diving header was great and everything, but the most impressive maneuver of the 2014 World Cup came in the opening round match between Iran and Nigeria. In the 79th minute of a scoreless draw, the FIFA cameraman panned, zoomed, and navigated his way through a sea of dudes to alight on an attractive blond woman in the third row. You can almost hear the shouts of glee from the production truck: Giiiiiiiiiiirl!
If you've glimpsed any portion of this year's tournament, you'll know this sort of ogling is a staple of each World Cup broadcast. While the United States' chilly attitude toward not-so-American football has long separated us from the rest of the world, our affection for cheesecake shots has the potential to draw us nearer to the international sports bosom. After all, drooling over women during televised sporting events was pioneered right here in the USA.
You'll recall that ESPN's Brent Musburger slobbered over Alabama quarterback AJ McCarron's girlfriend Katherine Webb during the 2013 BCS title game. "What a beautiful woman," Musburger said, adding, "Whoa!" Musburger, who also famously appreciated the pulchritude of Jenn Sterger in 2005, was carrying on a proud tradition. Legendary ABC Sports producer Roone Arledge, the mind behind Monday Night Football, is often credited with bringing the "honey shot" to sports television. But it was Arledge's longtime director at ABC, Andy Sidaris, who loudly and proudly took credit for combining sports-watching and the objectification of women.
G/O Media may get a commission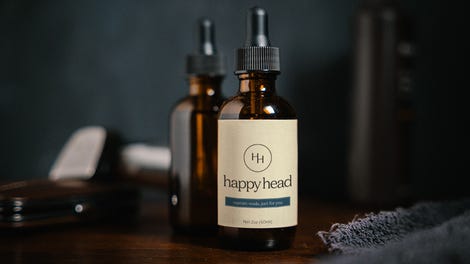 In a 2003 interview, Sidaris told the website DigitallyObsessed.com: "I was the best television director that ever lived." Though he wasn't the most modest television director that ever lived, Sidaris—who died of throat cancer in 2007—did have a long list of accomplishments. According to his Los Angeles Times obituary, he directed the first episode of ABC's long-running Wide World of Sports, helmed the network's Olympics coverage for 24 years, and "helped develop techniques that are standard today, including instant replay, slow-motion replay and split-screen views."
He was also obsessed with pointing his cameras at beautiful women. In 1983, the New York Times's Neil Amdur wrote the following in a piece critiquing college football telecasts: "Andy Sidaris is one of ABC's better football directors. But at the Sugar Bowl, he seemed preoccupied with cheerleaders, in a game that contained dimensions of much more importance. Sideline shots of cheerleaders and majorettes are only worthwhile if they are spontaneous and fit into a larger picture; Sidaris made them boring and finally offensive."
Sidaris never apologized for his wandering eye. A 1976 documentary called Seconds to Play—available on YouTube in two parts—offers a fascinating behind-the-scenes look at how ABC cobbled together its weekly college football telecasts. In a clip from that documentary, Sidaris takes credit for bringing the honey shot to the masses, explaining that he's a "dirty old man."
Later, Sidaris details what he will and will not be showing during the UCLA–Ohio State game.
Finally, the director instructs one of his cameramen to get some "front shots of those broads," aka the cheerleaders.
In an interview, Sidaris told Los Angeles magazine, "Once you've seen one huddle you've seen them all. … So you either look at the popcorn, the guys, or the ladies. The choice is clear to me." Sports Illustrated wrote in 1974 that Sidaris "holds strong views about the looks of the girls he has seen around the country." Among those views, as told to the San Diego Union: The "girls [in Buffalo] looked like plant foremen," those in Wisconsin "get their hairdo hints from Field & Stream," and there's a likely "shortage of hairbrushes at Stanford." At Alabama, by contrast, "only your real football fan takes his eyes off the cheerleaders." Also, a geography tip: The "normal cutoff line for beautiful California girls is Bakersfield."
While ESPN apologized for Musburger's lasciviousness in 2013, saying it "went too far," Sidaris's professional-grade leering seems to have gone unremarked upon except on the Sports Illustrated letters page. Point: "We at Stanford feel that a belief in human equality with respect to social, political, and economic rights should be a more highly regarded standard of beauty than a transient pretty smile or other commonly preferred superficial characteristics." Counterpoint: "As frustrated Stanford males, my roommate and I can fully identify with Andy Sidaris's opinion concerning Stanford women. … And please don't send hairbrushes; you wouldn't try to overhaul an automobile engine with only a screwdriver."
Sidaris, who reportedly choreographed the famous football scene in MASH, eventually left sports television and found his true calling: directing B-movies starring buxom centerfolds-turned-actresses. Here's how Joe Bob Briggs described a 1990 entry in Sidaris's oeuvre: "Guns, featuring six Playmates, including three-time 'Breast Actress' winner Dona Speir, flops onto the screen this week with Erik Estrada as the evil South American drug smuggler who is trying to get Dona to Las Vegas, lure her out of her sequined plunging-neckline party dress and execute her in a casino showroom." (If you're in the market for more such gems, you can buy the Girls, Guns, and G-Strings 12 DVD set for $9.98 on AndySidaris.com.)
For the sports television innovator, the action on the field turned out to be expendable. "After three million kickoffs, every game is not the end of the world," the director explained to the Chicago Sun-Times in 1998. The field of play ultimately imposed unwelcome restrictions on Sidaris's hypertrophied id. In a college football game or a World Cup match, scantily clad women can only be the sideshow. In Sidaris's movies, they were the main event, and "the best television director that ever lived" could even get them to disrobe.
---
More from Slate
Who Won the World Cup of Arm-Folding?
Lionel Messi Has Figured Out How To Win Matches By Moving Less Than Everyone Else
---
Josh Levin is the executive editor of Slate.