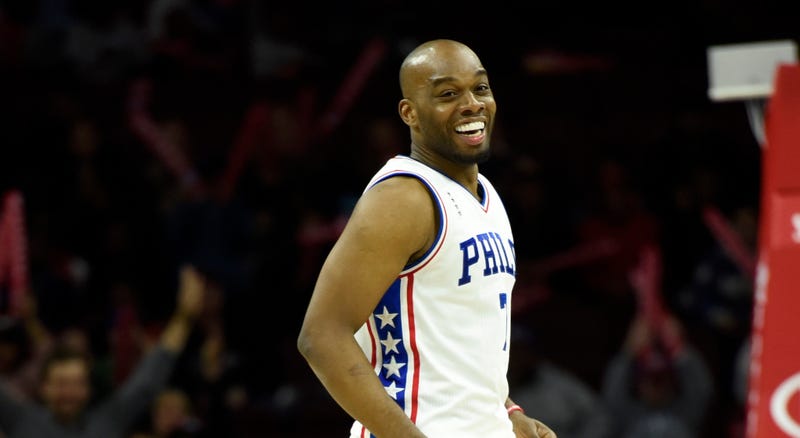 The Philadelphia 76ers—a misshapen experiment in gaming the NBA Draft lottery, who, weirdly enough, play actual basketball games—won their tenth game of the season tonight. Pity the poor Pelicans, who came into the year as a sexy pick to win 50 games, but had to stand by as Carl Landry (who had 22 points) got MVP chants.

Anyway, while the Sixers are locked into the worst record of the 2015-16 NBA season, their win was of vague historical import, as it guaranteed that their diarrheal run from 2013 through 2016 will not go down as the worst three-year stretch in NBA history. Philly won 18 games last year and 19 before that, so tonight's tenth win of the season gives them 47 wins since the start of the 2013 season.
That's not, well, good, but it is better than the Mavericks' run from 1992 to 1994, where they only won 46 games. Celebrate, Philadelphians! Your basketball team isn't the worst ever!
Of course, they will have to win at least 16 games next year to stay ahead of the Mavs' record, and that's only if they win out in 2016 (which, c'mon).