INDIAN WELLS, Calif.— The little guy had a problem, and knew it, running a hand through his sweat-damp sienna hair. All of 21 years old Yoshihito Nishioka is listed at 5-foot-7 and 141 pounds, straining credibility on both counts, and on Monday a heavy bandage swaddled something hurt under his right knee. Ranked No. 70 in the world, he wasn't supposed to be in the Indian Wells draw at all, since he lost in the last round of qualifiers, but he stuck around and claimed a vacant spot after better players bailed. In his line of work, that earns him the title of "lucky loser," and he'd managed to beat 6-foot-11 Ivo Karlovic and stretch that luck into the third round.

His problem was that the big guy now currently the net was eager to strip "lucky" from that title, and only had to win four more points to do so. Serving for the match, up 6-1, 5-2, was Tomas Berdych, a 31-year-old who frequents the quarters and semis of Grand Slams (then usually shows himself the door). Even if you don't know the world No. 14 by name, you've probably seen his angular features and big game on screen at some point over the last decade. He's gaunt—when he fist-pumped, I half-expected a skeletal jangle—he looms at 6-foot-5, and he slaps the ball flat and fast.
Choose your favorite trope: David vs. Goliath, East vs. West, young buck vs. grizzled veteran. There was an accessible narrative here for everyone, especially for the sizable Japanese contingent that showered their guy with cries of ganbaree—c'mon, let's go, or simply, fight, as translated by the old man a few rows up.
Somehow, despite Berdych's dominance up until that 5-2 service game, Nishioka did fight back, to break, and then win the next three games in a row, then eventually a second-set tiebreak. And as the match began to look more like an actual contest, we could finally appreciate the complementary pairing of styles. The way Berdych beats the ball, it seems like he'd only be satisfied if it lands within two feet of the baseline; any shallower would be a sin. Nishioka was the perfect retriever for those long bombs. Leg injury notwithstanding, he looked a master of scrappy horizontal movement, holding down the baseline like a last line of defense. Hand-eye coordination, too. Even when Berdych was hoping to banish the ball into the corners of the court, his smaller foe would manage to lunge out and put a deftly angled racket face on it, floating it back over the net cut with underspin, forcing Berdych to hit one more shot. Because of the high-risk gambit inherent in the big man's game, this "hit one more shot" plays in Nishioka's favor.
This is not to say that Nishioka was content to just stonewall and play defense. As his confidence grew, so did his appetite for pace and angles, especially on return of serve. You can see how he gradually figured out the Berdych serve: In the first, he won only 29 percent of return points, then in the second set, 36 percent, and in the final set 46 percent, good enough for two breaks. By that last set, he was starting to hit right flatter on his loopy forehand, letting it loose so fast that you could lose the trajectory of the ball in the low light of the setting sun. Together they produced the gutsiest, most entertaining baseline exchanges we've seen in the men's tournament so far.
G/O Media may get a commission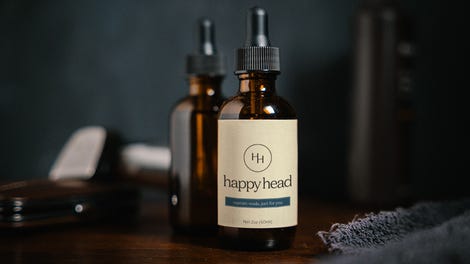 Berdych gave him some gifts—10 double faults, and plenty of bangers sprayed long—but there was something tragically beautiful about his commitment to the high-risk, error-riddled style, even as he was going down to an unheralded foe. Yoshihito Nishioka finished his second straight conquest of a very tall and highly ranked player, 1-6, 7-6, 6-4, the biggest win of his career. He'll have to draw on something new to beat Stan Wawrinka in the fourth round.
---
If I were to choose one men's player as a model to teach children how to play, it might be David Goffin, who took the court right after Nishioka's win. In part because the Belgian has honed all the good tennis habits, to an almost infuriating degree, but also because Goffin's physique might actually be relatable to kids, unlike the triceps of Rafael Nadal or the stature of Berdych. Goffin himself has copped to this, telling an interviewer that "my goal is not to be a strong man with big muscles." He just cracked the top 10 and he plays fine the way he was made: 5-foot-9, narrow in waist and calf and arm, with no pounds to lose.
His playing style is similarly fatless and spare. Goffin moves so nimbly and hits the ball so pure you almost ache for some humanizing flaws. Not even the greats—not Federer, definitely not Nadal, maybe Djokovic—make contact that clean on every groundstroke. How does he do this? Largely with a sense of timing that you'll never be able to teach those kids, but also with diligent footwork, that helps him steady his, even when skittering deep behind the baseline to get a deep ball. Over his third-round match against Albert Ramos-Vinolas, you hardly ever saw him off-balance or on a full sprint.
In terms of pure drama, it wasn't half the match of Nishioka-Berdych, but it was more a case study in restraint. Goffin plays a game of control, his thumb always on the dial, carefully modulating his pace. He sticks to his smooth swing path. You can't catch him overhitting or overexerting, and even when Ramos-Vinolas increased the heat on his groundstrokes in the second set, Goffin was happy to redirect whatever heat was sent his way. Like Nishioka, he is especially consistent on his backhand side, soundlessly guiding them down the line for winner after winner. He will take clay courter Pablo Cuevas in the next round.
Monday's afternoon double-header felt as a simple parable: the game is not the sole province of tall, strong baseliners. You too, undersized child in the stands, can one day be a giant slayer! So long as you just, uh, max out on every other stat that a human athlete can possess.