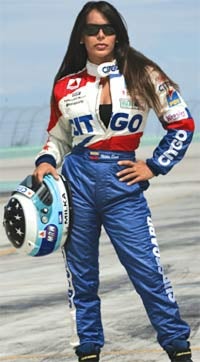 The Indianapolis 500 is underway, and if the fact that I haven't mentioned until over an hour after it started seems to give an indication of my interest level in the race ... it probably does.
Apologies to race fans, but I'm really only interested if a female wins (three are in the field, Danica Patrick, Milka Duno, and Sarah Fisher), and even then I'll probably just say, "Hey, way to go, lady," and go on about my day. The highlight for me was Peyton Manning waving the green flag to start the race, after which some track announcer guy said, "Bless our drivers and Peyton." Especially Peyton.
There's been rain in the forecast, and there's still a chance that we'll see some showers before this thing is over. Well, you might see them. I probably won't be watching. But feel free to tell me all about it in the comments.
Indy 500 race gets a big weather break [IndyStar]