The Trump campaign continues to unravel 27 days before the election. Less than a week after the Washington Post revealed that he and Billy Bush had casually joked about sexually harassing women and "[grabbing] them by the pussy," several women have come forward, to a variety of news outlets, alleging that they were groped by the Republican nominee for president.

1. The New York Times spoke to Jessica Leeds and Rachel Crooks, who both shared claims of being molested by Trump. Leeds says that she sat next to Trump on a flight more than 30 years ago, and about 45 minutes into the flight, he began touching her and tried to put his hand up her skirt. "He was like an octopus," she said. "His hands were everywhere." She eventually fled to the back of the plane. Leeds went on video with the Times, detailing the alleged groping.

In 2002, Crooks was working as a receptionist working in Trump Tower in Manhattan. While she was shaking hands with Trump, she says, he grabbed her hand and started kissing her on the cheeks and mouth. She said that Trump later asked for her phone number and tried to get her into his modeling agency.
When the Times approached Trump about the accusations yesterday, he went off on them:
"None of this ever took place," said Mr. Trump, who began shouting at The Times reporter who was questioning him. He said that The Times was making up the allegations to hurt him and that he would sue the news organization if it reported them.
"You are a disgusting human being," he told the reporter as she questioned him about the women's claims.
G/O Media may get a commission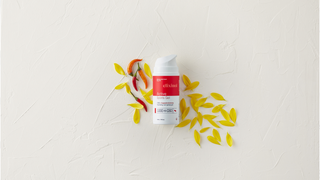 2. The Palm Beach Post published a report this evening, the day before Trump is scheduled to make a campaign appearance in South Florida. Mindy McGillivray says that she was watching the debate and became outraged when Trump denied that he'd done any of the things he was caught on tape talking about. She told the Post that Trump groped her 13 years ago, when she was 23 and Trump was 57, at his Mar-a-Lago resort. She was backstage after a Ray Charles concert, she says, when Trump (who was with Melania at the time) grabbed her.
3. Buzzfeed spoke to several women who were in a dressing room at the Miss Teen USA beauty pageant in 1997. The former Miss Vermont Teen USA and three other women who did not want to be identified confirmed that Trump strode into a dressing room while several girls were changing. Some were as young as 15. One of the girls in the dressing room recalled Trump saying something to the effect of, "Don't worry, ladies, I've seen it all before."
4. In light of the Miss Teen USA allegations, King5 TV in Seattle has resurfaced a June Facebook post by Cassandra Searles, Miss Washington 2013. Searles wrote that when competing in the Miss USA pageant, Trump "treated us like cattle," a notion echoed by other pageant contestants in the comments. In one comment, Searles added, "[Trump] probably doesn't want me telling the story about that time he continually grabbed my ass and invited me to his hotel room."
5. CBS News published a 1992 video in which Trump is heard joking about a very young girl. The footage comes from an Entertainment Tonight feature from Trump Tower. Trump is speaking to a group of young girls, and after asking one if she was heading up the escalator, he says, "I'm gonna be dating her in 10 years. Can you believe it?"
Trump's campaign released a truly insane statement on the Times report, calling it a new low. It's basically written in Trump voice.
Update (10:58 p.m. EDT): People writer Natasha Stoynoff published an account this evening of the time Donald Trump pinned her against a wall and forced her to kiss him at Mar-a-Lago in 2006.
We walked into that room alone, and Trump shut the door behind us. I turned around, and within seconds, he was pushing me against the wall, and forcing his tongue down my throat.
It gets worse, somehow, as Trump allegedly told her, "We're going to have an affair," then later showed up at her private massage appointment. Trump's campaign, of course, denies it all.
[New York Times | Palm Beach Post | Buzzfeed | CBS | People]