It's sort of remarkable that for the 49ers, who have made three straight trips to at least the conference championship game, the inevitable storyline of this season will be "everybody hates the coach." But here we are.
On the heels of trade feelers from the Browns, it emerged that Jim Harbaugh is barely on speaking terms with both his GM and his owner. But a power struggle at the top isn't the only thing Harbaugh's dealing with. Here's the report from Ann Killion at the Chronicle:
[F]rom what I've been told, the tension isn't just upstairs in the building. One source with inside knowledge of the team says that Harbaugh's act has worn thin in the locker room, particularly among some key "face of the 49ers" type players.
And some more, from Kevin Lynch:
One source said many of the 49ers veterans are "on to Harbaugh." Even in the televised post-game celebrations, players have not responded with the enthusiastic "Nobody!" when Harbaugh issues the "Who has it better than us?" chant.
Towards the end of the season, Harbaugh also inserted himself into the team's on-field pregame fire-up sessions, which are usually led by linebacker Patrick Willis. During one home game, Harbaugh looked like a drop of vinegar in the midst of oil during the pregame confab. Players gave him wide birth while they tried to encircle Willis. Awkward.
G/O Media may get a commission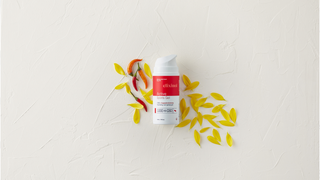 In a vacuum, this isn't news. Winning coaches rub players the wrong way all the time. (Even Bill Walsh was quietly despised by many 49ers in his day.) They believe there's no loyalty because these coaches will cut players the second they've outlived their usefulness, they resent the hard-ass discipline, and they're uncomfortable with a coach who is, for the lack of a better word, a superstar in his own right. A little opposition in a locker room isn't necessarily destructive, and can even serve as a galvanizing force. (And players are smart enough to realize that sometimes, the things that make a coach so abrasive can be the things that make him successful.)
If Harbaugh is alienating his superiors and his underlings (like he did at Stanford), the fact that it hasn't come out until now, and hasn't affected the team's play, is actually a good sign for the 49ers. Winning cures many ills, and being able to keep an in-house struggle in-house is a badge of organizational honor. A model franchise isn't defined by a lack of conflict, but by how professionally it deals with it.
That things are coming out now isn't a huge surprise. Harbaugh's flirtation with trade possibilities, and 49ers sources willingness to leak negative impressions of the coach, both are symptoms of intense contract talks. Harbaugh wants Super Bowl-winner money, and more control over personnel. The 49ers aren't inclined to give him either. These are negotiations, and when things threaten to get ugly, going public is often a useful way to rein both sides back to formality.
So, deep breaths, 49ers fans, especially the ones who get all defensive when anything critical of Harbaugh is reported. This is not a calamity. This is part and parcel of hiring an extreme type-A coach, and throwing him into with a locker room and front office already full of strong personalities. The 49ers can win with everyone at each other's throats—they've already done it. The only way things go sour is if the team starts losing, and management starts looking for someone to blame. And by that point in a coach's life cycle, it tends not to matter how nice a guy he is.