Regardless of it they had won or lost last night, we all could have agreed on one thing: The Cubs seem positioned to contend for championships indefinitely. But for the Indians—the team that, uh, actually lost—the question of how many more bites they may get at the apple is far less simple.
The good news is that the Indians are going to return the core of the team that was just a hit or two away from winning the World Series. The best Indians player walking into free agency this offseason is probably Mike Napoli, and though Cleveland will have to figure out a way to replace his power if they don't re-sign him, that's an okay problem to have. The rest of the team—from familiar faces like Jason Kipnis and Carlos Santana, to a young star in Francisco Lindor, to essentially the entire pitching staff—will be back barring any trades. The AL East will be really strong again, and the Central will also have some decent teams, but any discussion regarding the favorites in the American League should probably start with the Indians.
We have no reason to question the health or future ability of Kipnis, Lindor, Santana, Corey Kluber, Andrew Miller, or Cody Allen, and if those guys are healthy and playing like themselves, the Indians should easily compete for the playoffs. Those six players alone give the team arguably the best double play duo, starting pitcher, and bullpen back-end in the AL, and Santana is a nice little piece to have hanging around. The rest of the bullpen figures to be very strong, as well.
The upside fulfilled by this year's Indians will be there next year, too. Terry Francona was forced to manage a brilliant playoffs, squeezing every last drop out of Kluber, Miller, and Allen in order to overcome a starting pitching staff that was so tattered that a local beat writer infamously declared the team dead in the water before the playoffs even started. Carlos Carrasco and Danny Salazar—the latter of whom ended up pitching out of the bullpen in the World Series—will be back to start the 2017 season. It was the triple threat of Kluber, Salazar, and Carrasco that powered the Indians during their absurd winning streak in July, and a full season of those three pitching at their peaks would almost certainly have the Indians winning 90-something games again.
G/O Media may get a commission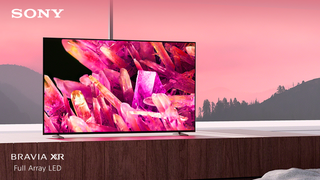 $400 off
Sony 55 Inch 4K Ultra HD TV X90K Series
Still, there are landmines. Aside the aforementioned hitters, the Indians' lineup was kind of a miracle this year. Plucked from the scrap heap, Rajai Davis led the AL in stolen bases. Mike Napoli, 35 years old, crushed just one homer shy of his age. Jose Ramirez emerged from obscurity to hit .312/.363/.432, and Tyler Naquin (.296/.372/.514) probably hit at the top-end of his ability as a relatively unheralded rookie.

Early projections actually like Ramirez to be a good player again, Naquin was once a first round pick, and Lonnie Chisenhall should still produce more runs at the plate than he gives away in the field, but Cleveland is once again going to have to cobble together offense from a half-dozen unlikely sources. This year, Francona was a puppeteer of productive platoons, particularly in the outfield, and he'll have to do the same next season unless a notable upgrade comes along.
That burden could be eased by the return of two players who once looked to be key pieces of Cleveland's future: outfielder Michael Brantley, who put up an MVP-level season in 2014, and catcher Yan Gomes, who was worth something like eight wins over the 2013 and 2014 seasons. But good years from either of those two would probably have to be considered a bonus at this point. Brantley missed pretty much all of this year with a right shoulder injury, and the Indians have already had to refute that he'll miss a sizable portion of 2017 after having another surgery in the same spot.
Gomes has been injured, too, though unlike Brantley his ailments have been all over his body: this year he separated his shoulder and broke his hand, limiting him to just 74 games and bench duty in the World Series, and in 2015 he missed a few months with a sprained MCL. Gomes has shown the ability to be one of the best two-way catchers in the game, but it's been a few seasons now since he was both healthy and effective.
Next year is important for the Indians. They are not the Cubs, with enough juice to carry them on a decade-plus run. Their lineup is aging, and the bulk of their talent is in an already fragile pitching staff. They only need to look back as far as last year's World Series between the Royals and Mets to see what can happen when the big bad flamethrowers in both the rotation and bullpen start breaking down.
There is a strong recent history of repeat contention in the American League. The Rangers won back-to-back pennants in 2010 and 2011, the Royals did the same in 2014 and 2015, and even the Blue Jays have been to two straight league championships, albeit without winning one. But for Texas and Kansas City, two years was all they got, and the same will probably be true for Toronto. The Indians better make next year count.