The Boston Celtics won a game in which they trailed for pretty much all but a few moments of regulation, to take a 2-0 lead in their best-of-seven Eastern Conference semifinal series against the Washington Wizards. Celtics guard Isaiah Thomas was unstoppable in the fourth quarter and overtime, scoring 29 of his 53 points after the third quarter. His opus overshadowed a memorable performance by Wizards guard Bradley Beal, though, so let's take a look at some of the basketball stuff that Beal did.
He had a quiet first quarter, logging an assist and a steal and making one of two free-throws in 8:58 of playing time in the period. We'll skip ahead to the second quarter, when things really picked up for Beal.
Second quarter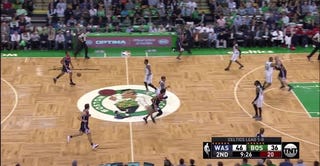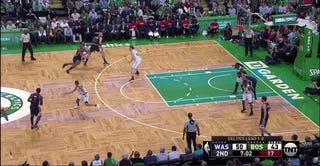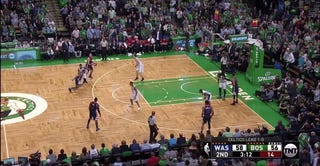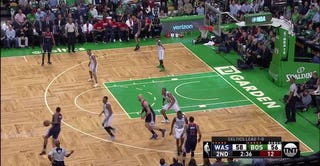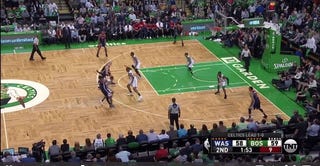 Third quarter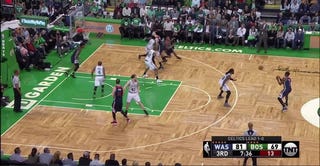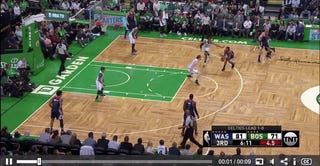 Fourth quarter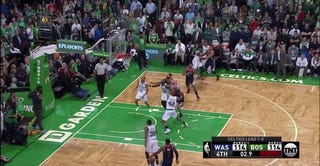 Overtime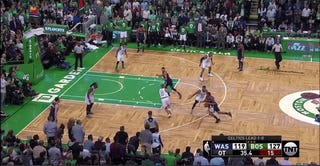 I can't imagine how the Wizards let this one get away from them.