Ben Roethlisberger won't be charged in the Milledgeville bathroom incident, but some Steeler faithful have declared Big Ben unfit to wear the Black & Gold. Our Pittsburgh correspondent, Domenick Cosentino, visited local watering holes last night to get some unfiltered Yinzer reaction.
Jay Kimelman, 51, began bartending years ago at a joint that used to be called Mike's, on Greenfield Avenue in Pittsburgh. Mike's was just up the hill from the old J&L Steel plant that once belched thick plumes of smoke high above Second Avenue, hard by the Monongahela River. At 7:30 or 8 in the morning, it wasn't uncommon for the bar at Mike's to be packed with mill guys just off the night shift. This, once upon a time, in the days before steelmakers like J&L decided to play all their games on the road in other countries, was what Pittsburgh was all about. Jay described himself as "a Pittsburgh guy through and through." His accent is pure Pittsburghese, which means words like down sound like dahn, college is cawlege, and every asshole you can think of is really a JAG-awf. Jay said he "bleeds black and gold." For the last 20 years, Jay's been behind the wood at Silky's, a corner spot in Squirrel Hill, maybe 10 minutes from the Greenfield neighborhood where he grew up. Jay was wearing a Penguins Stanley Cup championship T-shirt when I popped into Silky's last night. I asked him what he thought about Ben Roethlisberger. This is what he had to say:
"I think he fucking sucks and he's a jagoff. Let me tell you something, no one is as close-knit as Pittsburgh. Pittsburgh's not like a thug place; Pittsburgh's not problems and stuff. The Rooneys don't put up with that kind of shit. I'm sorry, this guy, he's just kind of of — it's out of control. The way I feel, the Rooneys should say to him, 'Listen, you gotta get married and stay the hell out of the bar.' I've heard this — and this isn't just through the papers — I've heard he's a real jagoff to people in the service industry and stuff like that. It's bullshit. You know, you treat people the way you want to be treated. The situation's an embarrassment for himself, his parents. Shit, Old Man Rooney [Art Sr.] would have fried him — Chuck Noll wouldn't take this at all. And the thing is, he's not even found guilty, so you don't even know, [but] he's still done wrong. He has to stay out of the bars. I hope he's innocent, believe me — you're innocent until proven guilty. But you hear all this stuff, and I've heard other stuff from people who go to the South Side and stuff like that — it's bad. Marc Bulger [who grew up in Squirrel Hill] comes in here. Oh, yeah. I've known his parents, his brothers. He's a class act. Buddy, I'm Pittsburgh all the way. I bleed black and gold. I'm not rooting for [Ben] as an individual; I'm rooting for the team, you know? If he's wrong he deserves to be put in jail like everybody else. I hope he's not wrong."
From there, I made my way across town to Bloomfield, where Silky's has another spot. Seated at the bar was Russ, 36, who lives right in Bloomfield. Russ, who declined to give his last name, said he's a Steelers fan but that he's "not fanatical," though in Pittsburgh "not fanatical" is pretty much everyone else's "fanatical."
"I thought the first incident wasn't legit. Now, I have my doubts. The guy has serious issues. If you're 27 and you're a professional football player, you shouldn't be hanging out trying to pick up 20-year-olds. Whether or not the accusations are true, he shares the blame for putting himself in that position. I think a lot of people still support him; people in the area are still fanatical. But one accusation is one thing. The second, you've got to start having some doubts. The motorcycle thing, these two incidents, plus what you hear about the way he's been in bars around town. There's two side to every story, and then there's the truth."
G/O Media may get a commission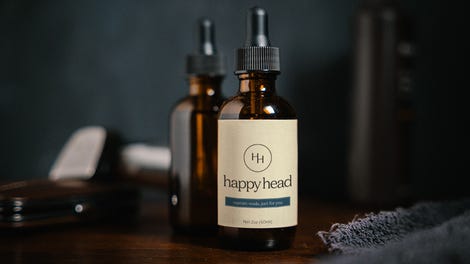 OK, so given that people have a lot to say about Ben's antics at bars, it was time to go to the South Side, to East Carson Street. And at Mario's, at East Carson and 16th, 21-year-old Bobbi Witherite was at the bar nursing a vodka and water, while her friend, 22-year-old Linda Hay, was working on a jack and coke. They're both seniors at Point Park College, where they both major in sports, arts and entertainment management. They both grew up in north-central Pennsylvania, but they both love the Steelers. Big Ben? Not so much.
Linda:
"I think he's one sweaty hog. I have seen him out dancing with random girls, and I just think, 'You're a sweaty pig.' I've seen him out a few times. He's always dancing on some grimy gross girl."
Bobbi:
"As a professional athlete, I admire his athletic ability and the dedication it takes to put that much work into something. However, I think he needs to revive his morals and maybe get his head on straight and be a man and not be like every other dude in the world. I know that as a professional athlete, everything you do is, like, watched. So maybe [he should] be a little bit more careful with what he does. I think that if you choose to live the life the way you do, you need to be careful about the little things too. I definitely think [his reputation around Pittsburgh] has suffered. I know that people admired his athletic ability because we're champions — that's what the Steelers are. But at the same time, when you look at everything else, he just makes us look bad."
Linda and Bobbi told me Ben likes to hang sometimes at S Bar, which is just down the block. I headed there next, and after an attractive brunette at the bar who refused to give her name told me she didn't think Ben was a sexual predator but that "he's not very nice," I struck up a conversation with 34-year-old James Cannon, a lifelong Pittsburgher:
"He's risking too much; everybody feels that way. The motorcycle thing, the two chicks — this don't happen every day to all the other quarterbacks. I've heard he's aggressive [with women], but I don't know for sure. He's just got to be very careful. He needs to have better judgment. He knows that he's in the spotlight. I'm not saying he's bringing the whole city down, but people are disappointed."