It is one of the most bizarre streaks I can recall, and 60 minutes away from a piece of pointless, fascinating history, and if your team is already out of it, you could do worse this Sunday than tuning into Chargers-Chiefs to see if Kansas City can complete its entire season without having one of its wide receivers catch a touchdown.
K.C.'s list of touchdown receptions, by player:
Travis Kelce, TE (5 TDs)
Jamaal Charles, RB (5)
Anthony Fasano, TE (4)
Joe McKnight, RB (2)
Knile Davis, RB (1)
Anthony Sherman, FB (1)
How is this possible? It's not as if Alex Smith has been terrible, or even sub-mediocre: that's 18 touchdowns, solidly mid-leaderboard and more than the likes of Cam Newton, Colin Kaepernick, and Andy Dalton. The seven Chiefs listed as receivers have been targeted 206 times and hauled in 125 balls—just, none of them in the end zone.
The receiving corps is well aware of this strange drought. "We all know," said A.J. Jenkins after a Week 9 win in which he inexplicably dove to the ground one yard shy of paydirt.
Andy Reid had learned about the string the week before, after he was informed by Donovan McNabb.
"Do I give them the business about it, is that what you're saying? Yeah, I try not to let that slide," Reid said. "They're good about it, though."
G/O Media may get a commission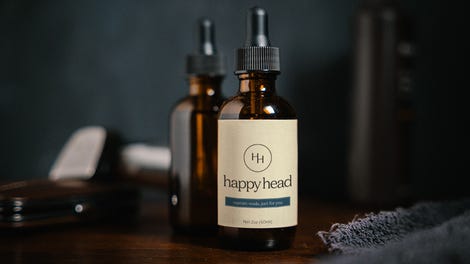 Of course, it was easier to laugh about it back then, when the Chiefs were looking good for the playoffs. Now they've lost four of their last five, and need to beat San Diego and get help in two other games to sniff the postseason.
Not that receivers being the ones to find the end zone down would necessarily correlate with greater success, but touchdowns are touchdowns. The Chiefs are still downplaying their excitement about making the record books ,though:
"We're all about wins," said wide receiver Jason Avant, who joined the team midway through the season. "Stats really don't matter in this league. We really don't care about that."
Maybe it's true that the Chiefs receivers don't care (I don't believe that), but I absolutely do. I want this weird statistical and tactical anomaly that doesn't affect the game in any way to happen, and I want it badly.
Here's how it would fit into NFL history:
The fewest touchdown catches by a group of wide receivers in a 16-game season is two, set by the 1981 Saints and matched by the 2004 Giants. Neither of those teams went to the playoffs.

In fact, the most recent team to go an entire season without a wide receiver catching a touchdown pass was the 1964 Giants, who went 2-10-2, according to STATS LLC. But that distinction is a bit fuzzy because Frank Gifford, listed some places as a flanker, caught three touchdown passes.

Delving further into history yields other teams, including the '60 Redskins and '50 Steelers, who didn't have a "wide receiver" catch a TD pass. But they did have "ends" catch TD passes.
Plenty of boring-ass teams sneak into the playoffs with nine wins, only to be rudely ejected and forgotten the following week. That would be ephemeral glory. But these Chiefs have an opportunity for immortality. Can they checkdown hard enough to seize it?
Update: It's all on Chase Daniel, now.