Actually, circus is no longer a useful word. We just need to make up a new one to describe what is going on between the New York Yankees and Alex Rodriguez because it is an absolute colossterfuck. Rodriguez's lawyer, Joseph Tacopina made several serious allegations against the Yankees and president Randy Levine yesterday and Levine has responded: "Alex should put up or shut up."
"We will put up, mark my words, we will put up," Tacopina told ESPN.
Hoo boy, this story reads like an internet argument that no one will ever win and that's because at least one person, if not every person involved, is lying. There's no other way this can go down. Tacopina lists several specific allegations against the Yankees and Levine and even claims he has the proof. Levine just dismisses it all, calling it nonsense. Here is everything Tacopina is alleging the Yankees and Levine did:
Levine told Dr. Bryan Kelly, A-Rod's hip surgeon in January, "I don't ever want to see him on the field again." ("'The obvious implication there is if the surgery is not successful, I'm good with that,' Tacopina said.")
Levine was angry with Dr. Kelly for telling reporters there was no connection between PED use and the second hip surgery. ("'Randy Levine called and just unloaded on him,' Tacopina said. 'He said, "You work for us, not him."' ")
Emails between Levine and A-Rod back it all up. ("I assure you that Randy Levine does not want these emails released because they are not fitting of the president of the New York Yankees.")
The Yankees and MLB were working together to keep A-Rod off the field and void his contract.
The Yankees hid the results of an MRI indicating a torn hip labrum and allowed him to play injured, embarrassing him and making him look washed up.
If these sound like the rantings of a paranoid nutbag, it's because we are dealing with Alex Rodriguez. But still, they are very specific allegations and Tacopina goes all in.
"I'm anxious to meet them in court. I really am. Randy Levine [says,] 'If we continue, all parties will be held accountable.' I'm going to mark his words. I will be more than thrilled to be held accountable for exposing him for what he is and for some of the statements he made. If I say that I have something, I have something. If I say I have emails that are damning, I have emails that are damning. If I say that Dr. Kelly was told something, I have evidence that Dr. Kelly was told something. He'll see who has the last laugh."
G/O Media may get a commission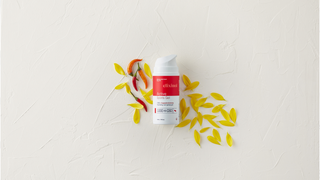 That is some powerful language, reminiscent of major league baseball's posturing when we were still waiting to hear about Rodriguez's suspension. Levine has not addressed any of it other than to say the claims are ridiculous—"You can't even respond to a thing like that."—and that they'd release A-Rod's medical records if he allows it. It's an empty gesture, though, because Tacopina isn't alleging negligence here—that the Yankees misread the the MRI and passed along incorrect information. He's claiming that they intentionally withheld information; I doubt there'd be any doctor's notation in his chart proving that.
And so this is where we are now with A-Rod and the Yankees. Everyone involved is a master bullshit artist playing a circular game of chicken that no one will lose because they're never talking about the same thing.
Photo credit: Getty