Brock Osweiler feels he's more likely to be successful with the Texans than he would have been with the Broncos. The Broncos believe they're better off without Osweiler at QB for the price he was asking. I'm sure we all have strong feelings on who is correct (it could be both! It could be neither.), but the beauty of it is that we're eventually going to find out if either made a horrible mistake.
The money matters, of course. Denver's final offer was reportedly in the neighborhood of $16 million a year with more than $30 million guaranteed. Houston trumped that with around $18 million annually, with $37 million guaranteed. No player should ever be criticized for taking the cash, especially not on their first contract after a rookie deal—this is the lifechanging money that he's worked his entire life to achieve.
But it sounds like there was also pride and hurt feelings involved in Osweiler's decision to leave Denver, which parked him squarely behind Peyton Manning for three-plus years, trotted him out for a 5-2 run as starter, then put him back on the bench when Manning regained his health, if not his effectiveness.
Osweiler denied that it was as long as two weeks, but did say that he didn't have contact with the Broncos while waiting to see what kind of deal they wanted to get done. He certainly didn't come into negotiations from an optimistic place, by all reports stewing over his benching and the team's failure to offer him an extension last season.
G/O Media may get a commission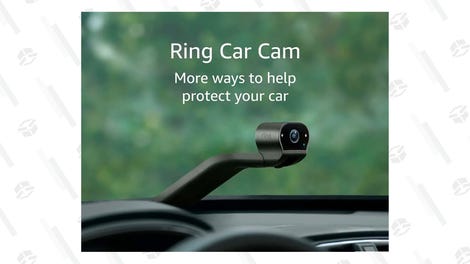 And here's a new wrinkle to Osweiler's dissatisfaction, from Yahoo's Charles Robinson:
It also didn't help that Denver went out of its way after the season to handle Manning with kid gloves, waiting to advance negotiations until it became crystal clear that Manning was retiring. That wait created a cloud over the NFL scouting combine, a time when agents and executives start to take stock of the free-agent market. It's also a time when teams begin working in earnest to retain their own free agents. But for Denver, it was a virtual dead period with Osweiler because the team had to wait on Manning. The combine came and went without an offer – which would count as the second time Osweiler would have to take a back seat to Manning.
It certainly would be strange if the Broncos didn't take advantage of their exclusive negotiating window before Osweiler became a free agent, especially if the reason was deference to Manning—who everyone knew was going to retire, and whom the Broncos would not sensibly have made an effort to keep if he didn't.
The mild acrimony is apparently mutual. In a statement after Osweiler's departure, GM John Elway said, "we've stayed true to our philosophy of building a team with players who want to be Denver Broncos and want to be here."
While it's true that if Osweiler wanted to be a Bronco, he would be, it's also true that Denver did not want Osweiler to be a Bronco as much as Houston wanted him to be a Texan. The more that comes out, the more it seems like this relationship was doomed for a while.
Maybe the Broncos counted on their team success as negotiating leverage. It's presumably tough to give up the chance to quarterback a championship team, with an elite defense that makes a signal-caller's life easier in so many ways. But Denver was willing to commit less, and has already shown a willingness to bench him for old-ass noodle-armed Peyton Manning, so Osweiler went for job security—and a team pretty damned good defense of its own. Not to mention one of the best receivers in football.
The Broncos will probably be fine. Despite the losses of Malik Jackson and Danny Trevathan, that defense is still fearsome and still capable of carrying a team to respectability no matter who's at quarterback. Just take it from the Broncos' official site, with some barbed allusions to both Osweiler and Manning:
The 2016 schedule has the Texans visiting Denver. Should be fun!
---
Contact the author at barryp@deadspin.com.