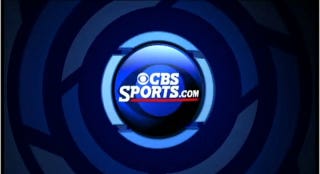 Continuing with a small purge that began this summer, CBSSports.com on Wednesday laid off two of its national baseball writers. A source confirmed those writers were Scott Miller and Danny Knobler.
Our source attributed the layoffs to "some bottom-line stuff" made "at the behest of some people outside the building." CBSSports.com had made other job cuts over the summer for the same reason, the source added. NFL writer Clark Judge was let go back in August, not long after a few bloggers and some additional people on the site's freelance copy desk were given pink slips. "They may have waited till after baseball season with Knobler and Miller," our source said.
Both Miller's and Knobler's names have been removed from CBSSports.com's list of writers. Knobler's last byline for the site was timestamped early Wednesday morning; he last tweeted a few hours later. Miller most recently wrote for the site on Oct. 31; he hasn't tweeted since Tuesday.
Our source said Knobler and Miller were the only two job cuts CBSSports.com made on Wednesday.
Know more? Let me know: dom@deadspin.com.