Contract talks between ESPN and Keith Olbermann have almost completely broken down, a source familiar with the negotiations tells us, and the controversial host seems nearly a lock to leave the network after his two-year deal expires in August.
According to the source, ESPN seemed intent on re-upping Olbermann when they approached him two months ago about a new deal. Those preliminary talks were promising, we're told, but Olbermann was urged to reconsider his on-air commentaries—really, the only entertaining part of his show.
As reported by The Hollywood Reporter today, ESPN executives were uncomfortable with Olbermann's critical commentaries—especially, a source says, those ripping NFL commissioner Roger Goodell and former MLB commissioner Bud Selig. At a second round of contract talks, ESPN again pushed Olbermann to drop the commentaries from his show. We're told Olbermann refused.
ESPN sent us this statement:
"Keith Olbermann has never been told any topic is off limits for his commentary nor has continuation of it been part of any conversation about his future at the company."
G/O Media may get a commission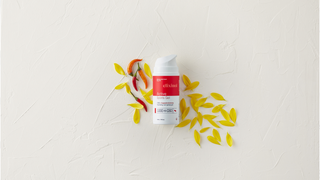 The breakdown in negotiations comes at a moment when cost-cutting measures are being undertaken by Bristol. Citing rising costs in production and programming, the network has slashed salary where it can, including Bill Simmons's reported $5 million a year. Olbermann's production cost may be a factor: it is currently the only ESPN show to regularly use the network's Times Square studio. An announced plan to move Mike & Mike to New York City was quietly abandoned last week.
When ESPN execs first opened contract talks with Olbermann, money wasn't an issue. Now, especially with Disney looking for the network to show a greater profit, they don't seem intent on retaining a host who regularly pissed off its largest broadcast partners, including the NFL and MLB.
With the itinerant Olbermann's chances of leaving ESPN at "95 percent," according to our source, it's been speculated in the industry that he might seek a return to politics, especially with a presidential election coming up next year. It would mark a major turnaround from his publicly stated remarks upon his hire by ESPN in 2013, when he declared, "No, I won't miss politics...I finally figured out I just didn't like the subject matter anymore."