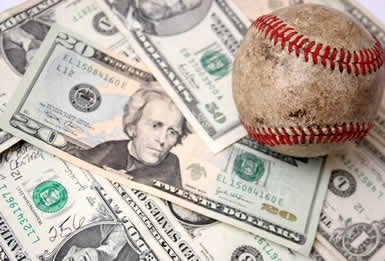 Score one for sports betting. Delaware Gov.-elect Jack Markell is determined to make legal sports betting one of his top issues.
Upon taking office in January, Markell is planning to get legislative approval to have sports gambling legal in his jurisdiction as early as this summer. However, the gambling would be conditional. Joe Weinert, senior vice president of Linwood, N.J.-based Spectrum Gaming Group LLC, weighs in.
That, Weinert said, is because of the nature of what is being proposed for Delaware. Unlike in Nevada, gamblers won't be able to place a bet on a single sporting event.

Instead, he said: "You'll have to place a 'parlay bet' - a minimum of two bets. You can bet the Eagles to win by seven [points], but you also have to bet [on something like] Brian Westbrook rushing for 100 yards."
So I can bet on the Jets to win, but I also have to bet that Favre will throw at least three interceptions? Or that the Chargers will take the over in points but that LaDanian will take the under in yards? I think I get it.
Delaware Likely to Legalize Sports Betting [The 700 Level Club]