Finally, something good comes from college students on spring break.

The Des Moines Register reports on the dire situation Luisa Maria Castro found herself in a couple of weeks ago, after she drove her car into the canal off of South Padre Island, Texas (she would later be charged for DUI).
Luckily for Castro, a group of current and former Iowa State football players were standing on their hotel balcony overlooking the canal, and saw her car go in. They raced down to the water, and jumped into the canal to rescue her:
[Anthony] Lazard, [Jack] Spreen and [Joe] Doran took off to help. The three jumped into the canal and swam over to the car. Soon they got to Castro, who was trapped in her car and trying to get free.

The three fought to break her loose, punching at the vehicle's front window. She kicked at it. Nothing seemed to work.

"I was getting worried that we were going to watch this girl drown to death, because no matter how hard we were hitting it, it wasn't cracking or spidering for a while," Lazard said.

Castro managed to break a small hole in the front windshield, and the three men took it from there. They created a large enough gap to pull her out.
They cut themselves up pretty badly doing so, too:
G/O Media may get a commission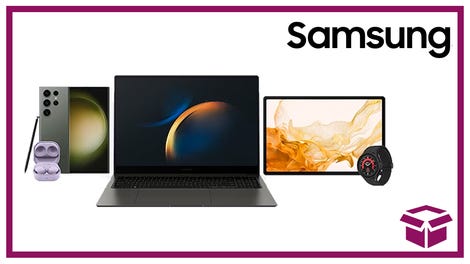 24 hour deals
Discover Samsung - Daily Deal
I have no quip or snark. This is really cool.
Correction: This story originally had a photo of the Iowa Hawkeyes, because I am an idiot.