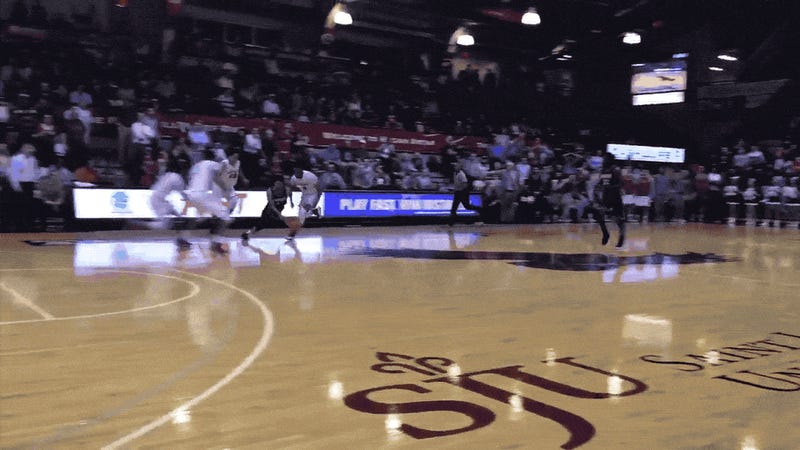 A mad scramble and a stunning three gave St. Joe's and George Mason a case of deja vu in their second meeting of the season tonight. Ian Boyd hit a game-winning, buzzer-beating three that put his GMU Patriots over the Hawks.
If that sentence seems vaguely familiar to A-10 heads, it's because all you have to do is switch out the shooter to accurately describe another buzzer-beating George Mason three from barely a month ago. In January, the Patriots were hosting St. Joe's, and that time it was Otis Livingston who hit an improbable, victorious triple to give George Mason an 81-79 win.
The Hawks should probably try to stay up by more than three the next time they play GMU.