Last night's Warriors-Suns game was silly with highlights, even by Golden State's inflated standards; Brandon Knight hit five audacious three pointers in the third quarter to give the Suns a double digit lead; Mo Speights went all Dirk and kept his squad in the game during that run; Leandro Barbosa hit Knight with a devastating chasedown block soon after. I'm probably forgetting like ten more.
But the best of them all was what happened right after Knight finished torching the Dubs in the third. Steph Curry was courtside with his fourth foul, so Knight went all the way off on poor Ian Clark to the tune of 17 points in the period, giving Phoenix a nine point lead heading into the fourth.
It took the Warriors all of 57 seconds to disassemble their carefully crafted lead and make it a two-pointer. Speights, who was magnificent, scored a layup off a Shaun Livingston assist then hit a long two, before Steph put the cherry on top in the rudest, most swagger-laden way possible.
There's nothing quite like when the Warriors get on a roll and Steph caps it with a three, then scurries off before his shot goes down. I saw him do it in a close game in another arena and everyone lost their shit and applauded, even the opposing fans. The Warriors are a juggernaut, sure, but they play with a loose bravado.
Steph's premature departures are just the coolest, and I can't wait until he jets out on someone in the playoffs. The sheer violence of last night's run was severe, and even though Phoenix stayed in it for a while, it feels like there's some unquantifiable value in how demoralizing it must be for the Warriors to wave off a quarter's worth of work in a minute. Steph dipping out early just drives the sense of inevitability home even harder.
G/O Media may get a commission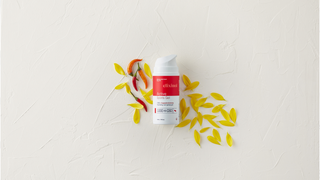 ---
Contact the author at patrick.redford@deadspin.com.