Our friend here decided to strip completely nude to invade Forsyth Barr Stadium in Dunedin, New Zealand during a rugby union match between New Zealand and England. He got completely rocked for his efforts.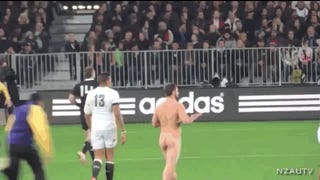 That dude is running so fast!
No word on whether the streaker is a member of the Nude All Blacks team—a real thing that exists—who played earlier today.
[reddit]