The Boston Celtics are generally broken and injured for this year's playoffs, but after a 120-106 win to take a 2-0 series lead over the Bucks, they're in prime position to survive at least the first round. And for both of the Celtics' wins so far in the postseason, they owe a huge debt to Jaylen Brown, the sophomore guard who's using the Kyrie Irving injury as an opportunity to show off all that he can do.

Brown has set playoff career highs for points in each of these first two games, getting 20 in Game 1 and 30 in Game 2 after averaging a 14.5 per game over the regular season. His 22 attempts from the field on Tuesday, of which he made 12, was a number he's hit only once before. (Though strangely, he's only shot two free throws in these playoffs.) In his career so far, Brown's role has been more of a volume scorer than a creator, and that hasn't changed much—he has just five assists over the two games—but with their most reliable scorer sidelined, the opportunities are all there for Brown to snatch up.
While this is more of a timely hot streak for Brown than a major evolution in the way he plays, it's nice to see the 21-year-old take advantage of some otherwise pretty bad injury luck and assert himself as the leader of this newly scrappy Boston bunch. He's now the workhorse, the go-to guy who's taking most of the shots and playing almost all of the competitive minutes, with a total plus/minus of +35 to back up his importance.
G/O Media may get a commission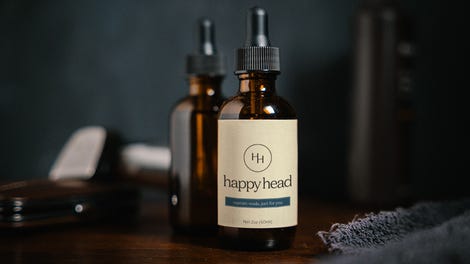 The Bucks, meanwhile, need to do more. Giannis Antetokounmpo and Khris Middleton have been lights out in both games, combining for 55 points in the losing effort tonight. But Milwaukee has struggled for production from the rest of its not-very-deep roster, and point guard Eric Bledsoe, with his 9-for-25 total shooting, has been an especially weak link. For contrast, Boston point guard Terry Rozier—who only became the starter last month—has notched over 20 points in each game, with an astonishing zero turnovers in 78 postseason minutes. As the Celtics' secondary guys get bigger to fill the spotlight while the Bucks' role players disappear, it's no wonder Boston is on the clear path to advance.