Today in great ledes, this one courtesy of the Associated Press:
Mixed martial arts promoters Christos Piliafas and Scott DiPonio were shocked to learn that one of their fighters was a suspect in the holdup of a Michigan gun shop this week.

After all, it was only two weeks ago that they raised more than $1,000 to help the amateur heavyweight's family pay for his funeral.
Yes, to "strong right hook" and "good footwork," Charles Rowan's opponents can now add "alive" to the scouting report, if he ever gets out of jail. In February, Rowan's girlfriend informed Piliafas and DiPonio that Rowan had died in car accident on his way to his fifth sanctioned fight. On Monday, DiPonio saw Rowan's picture on the news, identified as a person of interest in a robbery that left the owner of Guns and Stuff (!) in Traverse City, MI, beaten and in serious but stable condition at a local hospital. This, despite the fact that the preceding weeks strongly indicated that Rowan was dead and buried:
Rowan's fifth career fight was scheduled for February in Traverse City. That night, DiPonio said, Martinez called from Rowan's phone number to tell him that her boyfriend had been involved in a fatal car wreck on the way to the event.

A distraught DiPonio and his girlfriend hopped in their car the next day and made the lengthy trek to Gladwin, where they were met by "young kids and grandparents crying."

"I thought for sure Charlie was dead. I mean, these people were hysterically crying," said DiPonio, who gave the family $150 for expenses on the spot.

Two weeks ago, Piliafas and DiPonio helped raise $1,350 in proceeds and donations through their benefit event, "Fight for Charlie."
It sure sounds like more than just the two of them were duped, if young children were hysterically crying over the fake car accident, but it's Piliafas and DiPonio that are out $1,500. Informed of the televised mugshot, Piliafas, who runs a company called Caged Aggression, was not amused:
"It made me sick to my stomach. I was furious. I was livid," he said. "It's not so much about the money. It's just how many people were involved in this scam. ... The little bit that I knew (about) this kid, I never would have thought that he'd try to pull some Machiavelli crap like that."
G/O Media may get a commission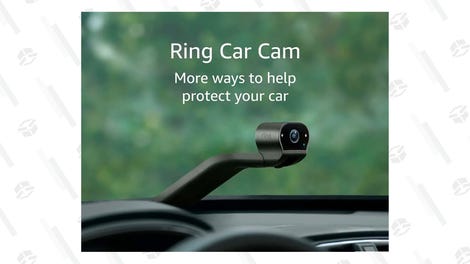 Indeed, classic Machiavelli. Guesses as to the "stuff" referred to by the name "Guns and Stuff" go in the comments. I'm thinking Dippin' Dots.
Image via the Clare County Review