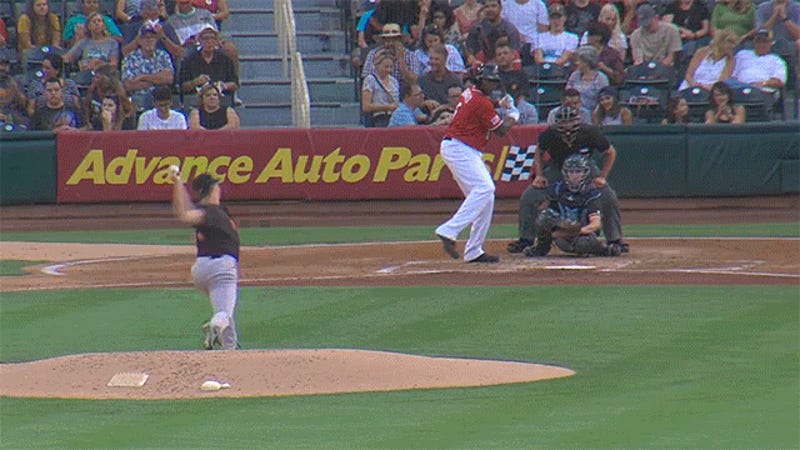 Ryan Howard is still chasing that baseball dream. The 2006 NL MVP signed a minor-league contract with the Colorado Rockies over the weekend, and was assigned to the Triple-A Albuquerque Isotopes.

Tempers flared in the second inning with the first pitch of the at bat between Reno Aces (AZ) pitcher Mike Bolsinger and Albuquerque Isotopes (LA) shortstop Erisbel Arruebarrena. Bolsinger threw up and in and Arruebarrena had to duck out of the way, as the pitch hit his bat for a foul ball. Arruebarrena hit a three…
Last night, Miguel Olivo bit teammate Alex Guerrero's ear during a dugout fight at an Albuquerque Isotopes game. Olivo has been removed from the roster while the Dodgers investigate the incident. Meanwhile, Guerrero may miss some significant time.
Manny Ramirez's time with the Albuquerque Isotopes was uneventful: four plate appearances, zero hits, one walk, and one near-riot when he left the stadium during a pregame rain delay. But some good did come of his AAA sojourn.
After all the effort I expended learning about the Inland Empire 66ers, Manny Ramirez will actually be playing his first minor league pre-post-suspension game for the Albuquerque Isotopes, forcing me to work even harder to dig up obscure Simpsons references.