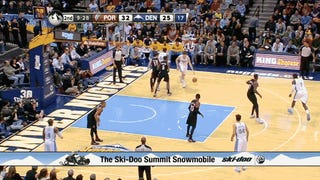 The day we lost Andrea Bargnani for the season was a very sad day, because it meant we would no longer be able to watch our favorite player who very often loses control over his own body. But lo, a potential savior arises, and he is called Jan Vesely.
In case you were wondering if anything had changed with Andrea "Broken Controller" Bargnani's defense in the new year, here is video evidence that no, nothing has changed.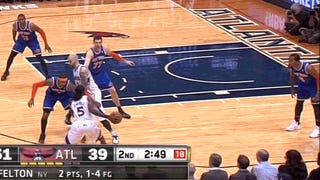 OK, so this doesn't feature the total loss of body control that our last addition to the Andrea Bargnani lowlight reel did, but J.R. Smith's exasperated reaction more than makes up for that fact.
According to Howard Beck, the two sides have agreed on a trade that will send Andrea Bargnani to the Knicks. In return for Steve Novak, Marcus Camby, a 2016 first-round pick and two future second-round picks, the Knicks will receive the first overall pick from 2006, who is owed $22 million over the next two years. In…
Yesterday, Howard Beck of The New York Times wrote about the impending return of Amar'e Stoudemire to the New York Knicks. Most of the story is about the problems that Beck foresees coming along with Stoudemire's return, but buried within it is this bit of information:
Andrea Bargnani did an interview with La Gazzetta dello Sport, an Italian newspaper dedicated to sports, in which he said some harsh words about the objectively awful team that employs him. Raptors coach Dwane Casey cautioned the press not to blow what might be a mistranslation out of proportion, explaining to CBC…