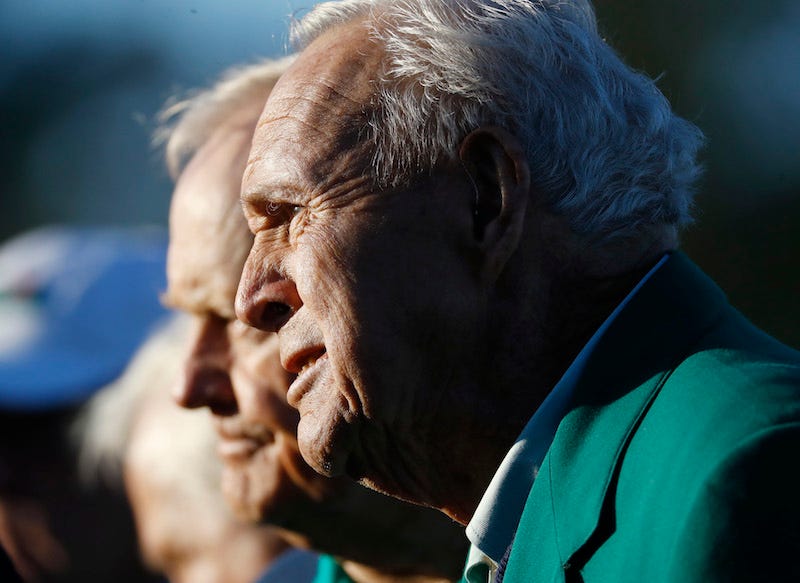 Arnold Palmer died in Pittsburgh, Pa. today, according to Golfweek. He was 87.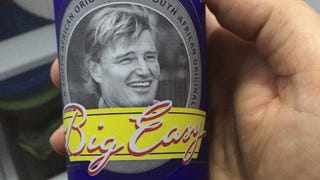 Reader Charles sends along this beverage he discovered while on vacation, and while it is no doubt delicious and refreshing, "a South African original?" Someone's coming at the King.
"He leaned over and said, 'I'll have a Mr. Palmer.' Then he winked." [Star-Ledger]
There were a few Arnold Palmer threads during this weekend's U.S. Open that sparked the mind of Slate's Josh Levin. So he was reminded of Arnold Palmer and the Golfin' Dolphin, P. Bryon Polakoff's 1984 masterpiece. Thank the lord. Listen up and learn how dolphins golf, and more, on this week's excerpt from the Hang…
I could be wrong, but I believe this is going to be the first ever Deadspin post about Seniors - excuse me, Champions Tour - golf. And ideally, that post would come for some reason like an old man got his blood pressure medicine confused with his Levitra and played a round of golf with a four-hour erection.