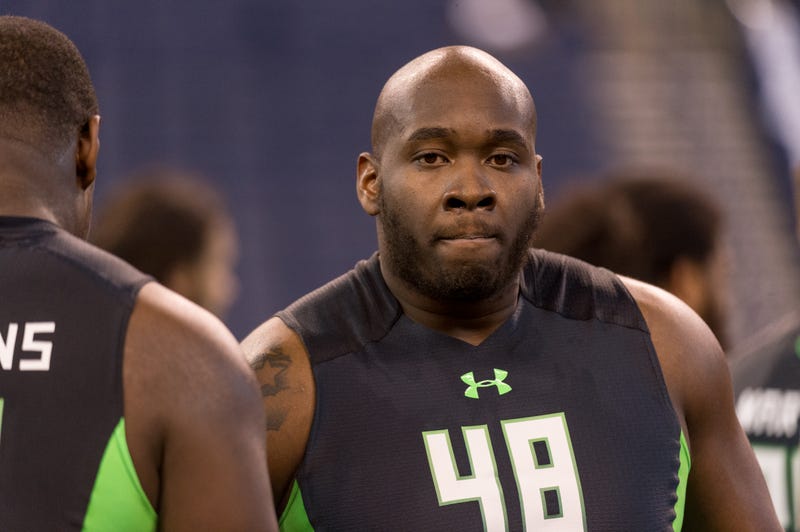 Laremy Tunsil might have the distinction of being the only celebrity to claim "I was hacked" without lying, as our own website was quick to note. It's the quickest, laziest, lamest excuse to toss out after, say, a direct message that wasn't as direct as expected (see wretched Anthony's Weiner) or a Twitter fav that…
When we last checked in on the most insane scandal going on in sports, the big news was that a transcript of a phone call between Real Madrid striker Karim Benzema and a good friend of his strongly suggested 1) that the good friend was trying to blackmail Lyon midfielder Mathieu Valbuena over a sex tape, and 2) that…
Furthering the bizarre saga of Karim Benzema and the criminal charges he faces for his involvement in an alleged plot to blackmail his international teammate Mathieu Valbuena over a sextape, L'Équipe has now produced a full transcript of a phone call between the Real Madrid striker and the accused blackmailer.
You can't make this stuff up. Kenyan runner Rita Jeptoo's estranged husband, Noah Busienei, produced a letter dated April 2013 from his lawyer to Jeptoo threatening to reveal her doping, which he alleged had been happening since September 2011, to Athletics Kenya and WADA unless she paid him off. The two were going…
Kevin McClatchy, for 11 years the head of the Pirates' ownership group and team CEO (and for 13 years part of the ownership group), came out publicly in a New York Times profile that's on newsstands today. In the piece, McClatchy explains why he came out to his family when he did:
A 30-year-old Philadelphia man, who lawyers say is mentally disabled, has pleaded guilty to sending threatening email messages to Tom Coughlin. Or are they just naturally assuming that any blackmailer who would choose Coughlin as his target must be deranged?