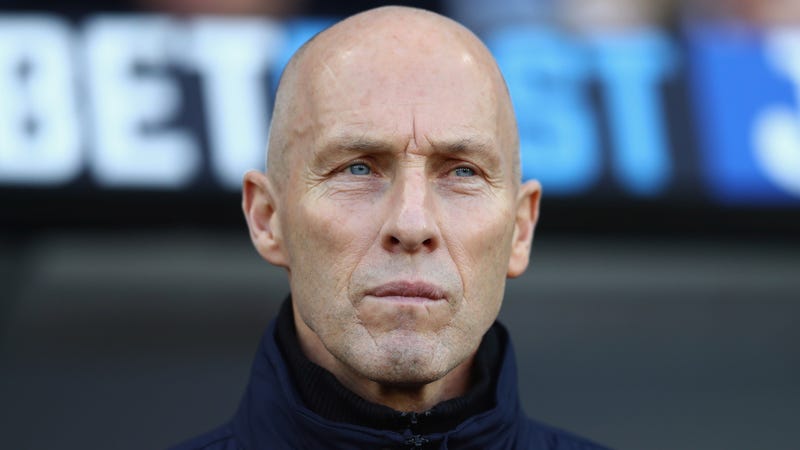 Less than three months after becoming the first American to manage a club in the Premier League, Bob Bradley has been sacked by Swansea today. Unfortunately, it is well-deserved.
Well, shit. So much for that American takeover of the Premier League. According to a report from the Telegraph, Swansea manager and American pioneer Bob Bradley is already under threat of losing his job, just two months into the gig.
"My seeds, run with his seeds, marry his seeds," Ghostface once remarked, explaining the strategy by which an influx of money amongst a tight-knit group of individuals can be kept, collected, and grown into a sum that benefits the group for generations. He continued, "That's how you keep Wu-Tang money all up in the…
Swansea lost 3-2 to Arsenal this morning in Bob Bradley's first game in charge, twice coming back from a two-goal deficit but ultimately failing to win any points. In that respect, it was a quite similar to Franceso Guidolin's final two games in charge of the Swans, when he presided over a 3-1 defeat to Manchester…
Bob Bradley has been appointed Swansea City's manager, becoming the first American to helm a Premier League club. He replaces Francesco Guidolin.
Aww hell. Bob Bradley, former USMNT coach, took over French second-division club Le Havre in November and got the team off and running towards promotion to Ligue 1. Heading into today, Le Havre trailed Metz by three points and six goals. To make it to a top European league for the first time, Bradley—who is almost…
Bob Bradley is at his wit's end. He has managed Stabæk, a small Norwegian team from the Oslo suburb of Stabekk, for the past two seasons. He took over in 2014, following the club's promotion back into the Tippeligaen after one year in the second division. To hear him tell it in an interview with AP's Rob Harris, the…
Jurgen Klinsmann was introduced to the media this week as the new coach of the U.S. men's soccer team, a development in the making ever since the U.S. Soccer Federation batted eyelashes at Klinsmann before the 2006 World Cup. The coach spurned the USSF then, and instead led Germany to a third-place finish in the…