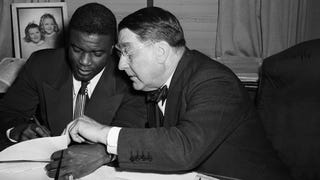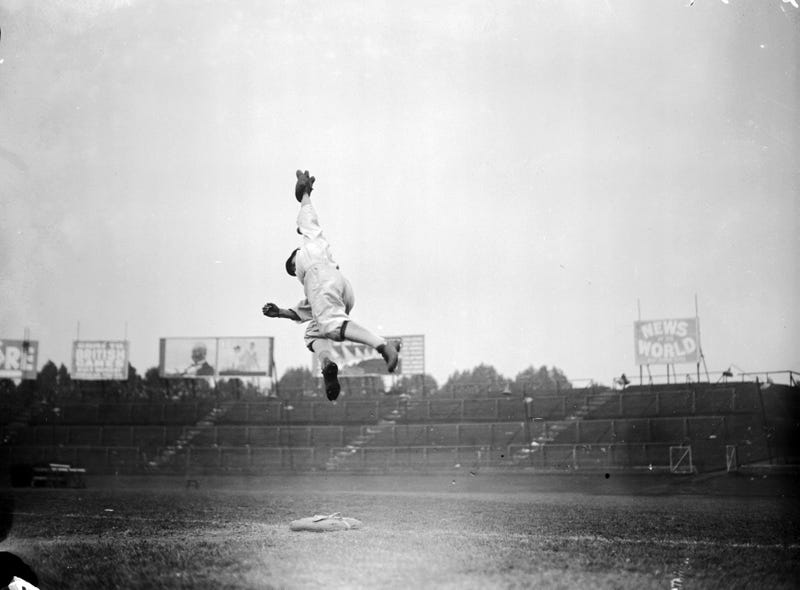 Excerpted from Dollar Sign on the Muscle, named by Sports Illustrated one of the top 100 sports books of all time; postscript by Sam Miller. You can read more about the new Baseball Prospectus edition of the book here, or buy it in paperback or as an e-book.
Spring brings with it a bum's rush of new sports books. This year, one of the most prized titles comes from the distinguished Library of America—American Pastimes: The Very Best of Red Smith (edited by Dan Okrent). Smith is our most venerated sports columnist and we'll have much more on him and this fine new…
Vin Scully's a priceless living baseball artifact for myriad reasons. Not only does he call games in an accessible and enjoyable way—especially for those of us on the East Coast mellowing out after a long day—but he's a constant source of fantastic stories about his early days in the Dodgers organization.
Today Major League Baseball will do what it does best and celebrate its history. Today is Jackie Robinson Day and he will be rightfully honored in ballparks across the country. It is perhaps the quintessential baseball celebration: fond, sepia-toned remembrances that obscure reality. Some memories, however, are…