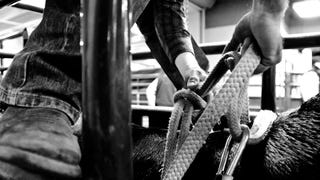 From one of my favorite magazine writers, Jeanne Marie Laskas, here's her 1999 Esquire story, "America is Bull":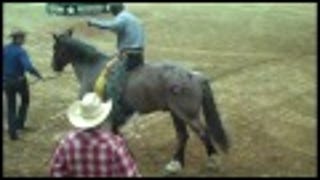 Here's video of the football player formerly known as Chad Johnson practicing the art of leaving the chute on the back of a bull. Of course, he's practicing on the back of a horse, and a horse that kind of ambles instead of bucks. That could explain, in part, why he only lasted 1.5 seconds on bullback tonight.
For those of you who've wondered what sex with a professional bull rider sounds like, here is your answer: "It sounds like fish slapping on pavement."