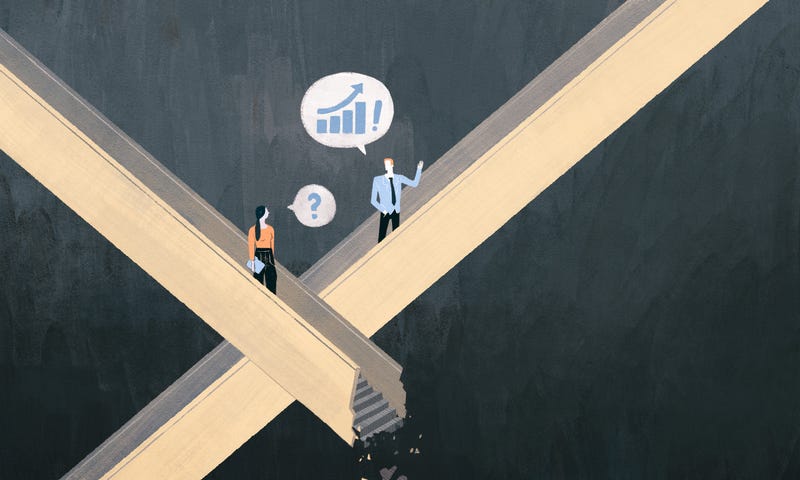 George Orwell made a living off of incredulity. Armed with a healthy distrust of capitalism and intense misgivings about the surveillance state, Orwell's writings often presaged a bleak outlook for mankind. (His fucking head would explode if he could see what companies—i.e. Google and Facebook—and government agencies…
Are you ready for some good news about the way the workforce treats parents? Of course you are. A new study shows that, contrary to conventional wisdom, parents returning to the workforce after a childcare hiatus are more likely to be hired if they explain the gap in their career experience.
Interviewing for a job doesn't mean you have to give up all of your personal information and backstory. Whether you're prepping for an upcoming interview, or wondering about a previous one, these are the questions you're legally protected from having to answer.

Come the first week of April, writer Dan Jenkins will be at the Augusta National Golf Club covering the Masters. It will be his sixty-fifth visit to the major tournament, a world record that will stand the test of time like Jack Nicklaus winning the 1986 Masters at the ripe old age of forty-six. Jenkins is as bedrock…
So here's Vince Sicari, just north of Times Square, telling jokes at four in the afternoon. It's one of those hospital-gray days when New York City spits in your face. At the famous comedy club Carolines on Broadway, down a flight of stairs, behind thick black curtains, Vince is hosting the happy-hour set. The room…
Three weeks into my law school career, I was sitting on the hood of my car in the large parking lot behind my new home, a high-rise apartment building in Arlington, Virginia. It was a hot afternoon, the Friday before Labor Day weekend. Heat eddied off the asphalt; the humid cacophony of insect sounds was in full…