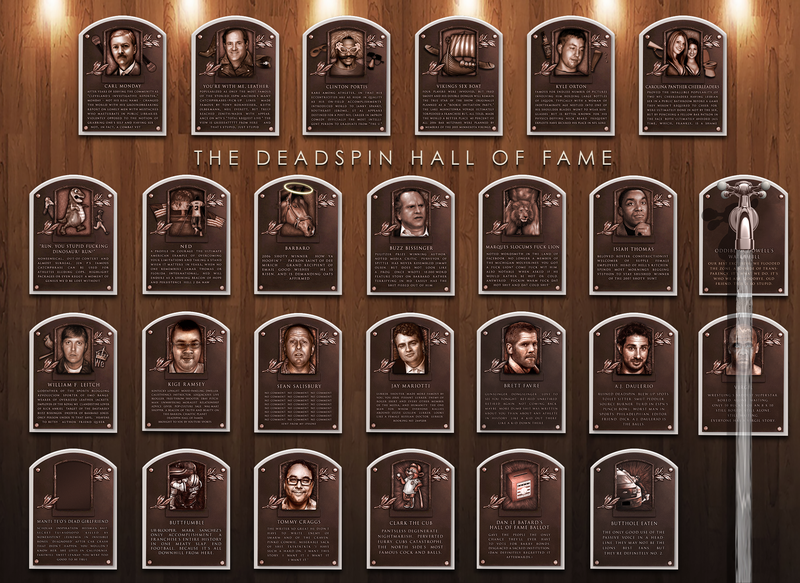 The 2014 Deadspin Hall of Fame class was never inducted, and to remedy that, here they are, two years later. We screwed up. Sorry!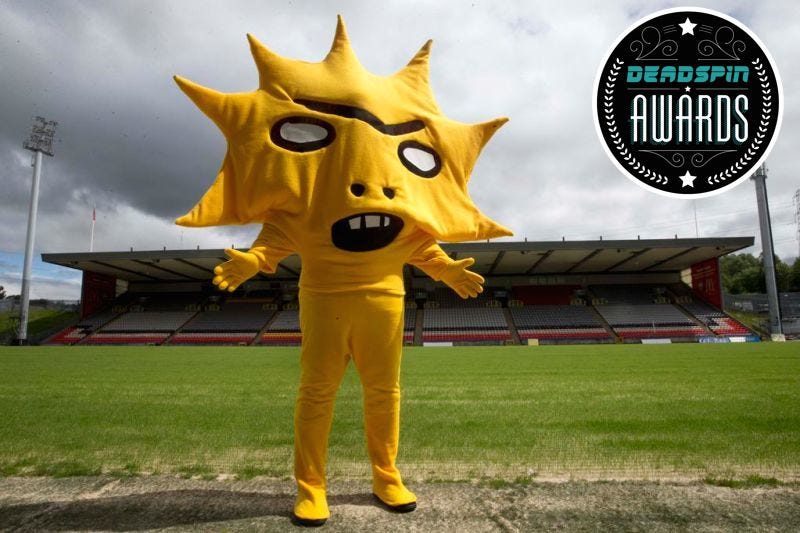 The Deadspin Awards are in July—keep your eyes on this space to see how you can win tickets to the event—and we need our readers to decide the winners of these prestigious honors. Today, we ask you to vote on one of the most important of all questions: Who is the worst mascot of all?

Nightmarish, perverted furry Clark the Cub is still struggling to catch on among piss-soaked Wrigley fans—and trivia nerds, apparently, as none of the three competitors tonight on Jeopardy! were able to respond correctly when prompted to name the team Clark represents during the Final Jeopardy! round. Perhaps Alex…
This is not the degenerate Cubs mascot whose pantsless existence we've all come to know and struggle to comprehend. This is just some bootleg, pantsless, degenerate Cubs mascot who does not enjoy it at all when people remove his head.
Clark the Cub may very well go down as the best Photoshop contest subject in Deadspin history. We asked you to do horrible things to him, and you came through. Here now is your best work.
Good news everyone, the Cubs are looking for someone to play Clark the Cub. We encourage all Chicago-based Deadspin readers who have enjoyed our recent coverage of Clark the Cub to apply. [Sun Times]
Meanwhile, in Chicago, Joel Reese defends Clark the Pantsless Cub. Neil Steinberg does not. Some highlights: "Horror ... pantsless obscenity ... Smurf-like blandness ... monstrosity ... homogenized ... this excrescence ... designed to pacify the sick children it visits in hospitals (thus freeing actual players from…
It's been a rough two days for Clark the Cub, the Chicago Cubs' dumb new mascot. We put a gross dick on him, and a lot of other people did some not-so-nice things to him as well. The Cubs have noticed all of this, and they are tired of all the tomfoolery.
The Cubs' new mascot is a nightmarish, perverted furry, and it deserves to have horrible things done to it. Gawker art director Jim Cooke has already gotten this party started. Do your worst.
In an apparent effort to get the public to stop paying so much attention to their tenuous connections to the traditional baseball experience and start paying more attention to them as a baseball team, the Chicago Cubs have spent the last while systematically eradicating everything that's even remotely attractive about…