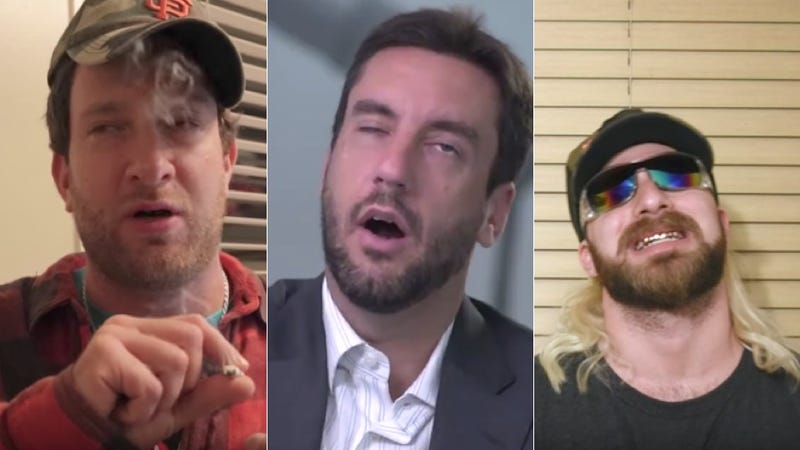 This week, the public was treated to a rendition of one of Aesop's lesser-known fables, The Troll, the Moron, and the Stooge. There was no real moral, just a reminder that a sizable portion of the internet consists of opportunists tugging on their own nuts and screeching when they feel they haven't received enough…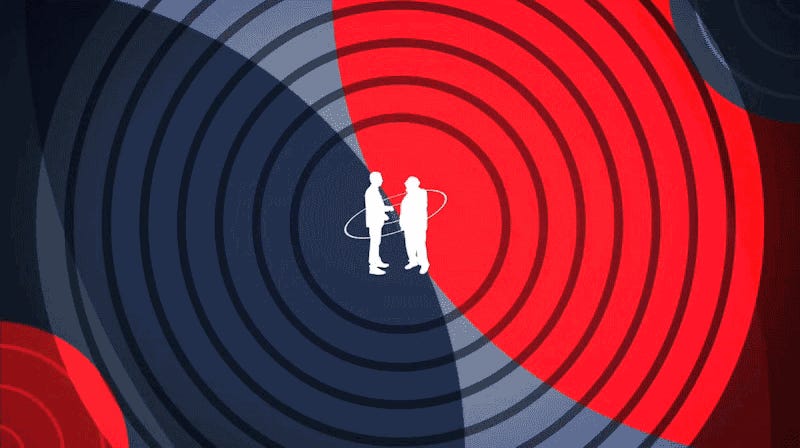 Fox Sports 1's All Takes Matter with Cowherd & Whitlock has been taping rehearsals all week in preparation for the show's premiere on Monday. Deadspin has acquired several hours of these rehearsals from a Fox Sports source, and we're airing select portions right now on Facebook Live:

Clay Travis of Fox Sports had a conversation with Jeb Bush that I don't care to know more about, other than the part where he asked Bush if he smoked weed with Bill Belichick in high school. So, Jeb, did you ever light one up with Belichick? Ever smoked on that gas? Waked and baked? Celebrated 4:20? Sparked up the…
Clay Travis, author of Fox Sports's Outkick the Coverage blog, sure is bent out of shape about ... uh, some damn thing. Internet mobs? The Baltimore Ravens? Something called "fauxrage"? The Real Racists? People all thinking the same thing all the time? Sure!
Over the next few days, we'll be roasting our former editor A.J. Daulerio, who has moved across the room to edit Gawker, a popular Real Housewives fanzine. If you have an A.J. story to share, or if you would like to participate in some other way, please email craggs@deadspin.com. Lightly sourced slander is welcome.…
It appears Steve McNair had a harem of women (in addition to his wife). And The Tennessean apparently sat on the story. [ClayTravis/CBSCrimeInsider]
The mighty Clay Travis returns to the Muertospin to show off the Big Orange fruits of his labor. Read the excerpt, then buy "On Rocky Top", then chat with him down below.
We were really hoping that, here on our last day, we'd have the opportunity to announce our successor at this here site. It is our pleasure - after quite a bit of back-and-forth and more qualified applicants that we could have possibly imagined - to say, yes, this here site is going to be in fine hands. And hopefully…